Tech company unveils new commercial insurance telematics solution | Insurance Business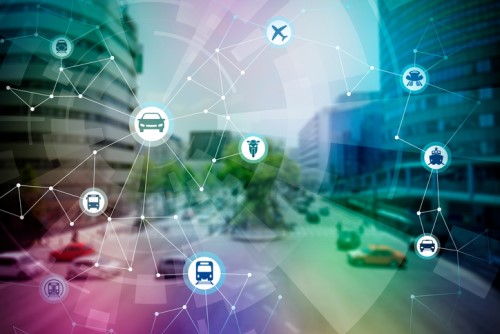 A Waterloo, Ontario-based tech company has a new insurance telematics offering that aims to meet the specific fleet insurance needs of commercial lines carriers while combining fleet management capabilities.
Intelligent Mechatronic Systems' (IMS) Commercial Insurance Telematics solution was developed in partnership with GPS company Geotab, a release said. The comprehensive commercial lines carrier solution includes:
Search and compare product listings for Auto Insurance from specialty market providers here
Data feeds and analytics: to assess risk and price commercial fleet premiums accordingly, using flexible data collection options, such as smartphone, beacon, OBD and professionally installed devices.
Driver behavior assessment: to monitor key behaviors including acceleration, braking, time of day, day of week, cornering, speed, distracted driving, mileage and garaging location.
Mobile telematics app for fleet drivers: to provide coaching and feedback, and to further encourage safe driving through competitive fleet leaderboards.
Full IMS Business Center: to manage and administer program and customer success.
Base fleet management system with professional fleet management system upgrade path: to help fleet managers better control costs and associated productivity, including the ability to upgrade to a professional full fleet management system using technology provided by Geotab – a leader in developing advanced GPS fleet management solutions.
"The IMS Commercial Insurance Telematics solution enables fleet insurers to restore their business back to profitability," said IMS CEO and founder Dr. Otman Basir. "Through our unique partnership with Geotab, we are able to offer the industry's most comprehensive solution for commercial lines insurers, by also providing options to fully satisfy the needs of fleet managers."
"Our new commercial insurance telematics solution offers benefits to insurers, fleet drivers and fleet managers," added IMS product management and development senior director Christopher Dell.
"Commercial insurers finally have the proper tools to engage, retain and assess fleet risk to ensure a profitable book of business. Fleet drivers get regular real-time feedback to continuously improve driver safety. Fleet managers have the ability to select or upgrade to the fleet management system that is suited to their fleet size and vehicle composition, improve driver behavior and realize cost savings at every stop along the way."
Related stories:
Partners aim to build better telematics
Marketing telematics more than just discounts, say experts