The downside to globalization | Insurance Business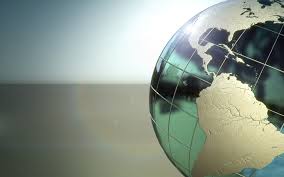 By Lyle Adriano
Business interruption claims are becoming bigger and more frequent, and a report suggests that globalization might be the reason why.
The average large business interruption property insurance claim is now in excess of $2.4m, 36% higher than the corresponding average property damage claim of just over $1.7m, according to a recent report released by Allianz Global Corporate & Specialty (AGCS).
Entitled "Global Claims Review 2015: Business Interruption in Focus," the report assessed over 1,800 large business interruption claims totaling over $3.2bn from 68 countries between 2010 and 2014. The study concluded that the gravity and regularity of such claims is increasing, and that business interruptions now usually account for an even higher proportion of the overall loss compared to conditions a decade ago.
Chris Fischer Hirs, the CEO of AGCS, explained that the surge in business in interruption claims was "fueled by increasing interdependencies between companies, the global supply chain and lean production processes." Hirs added that something like a large fire, which may have affected only one or two companies in the past, can now affect even more interdependent entities down the line—even threaten entire business sectors across the globe.
The study discovered that the majority of business interruption claims are the effect of technical or human factors, at 88%, and not due to natural catastrophes. Fire and explosion are at the top of the list of causes of business interruption, comprising 59% of all business interruption claims worldwide.
In North America alone, fire and explosions account for 52% of business interruption loss, followed by storm, at 14%, and cast loss in the entertainment sector, at 8%.
"[Business interruptions] exposures are largest for sectors with high levels of interconnectivity and technological values as well as concentrations of risks in single locations such as automotive, semi-conductors and power and petrochemical plants," said Alexander Mack, AGCS Chief Claims Officer.
"While modern supply chains may be flexible and cost-efficient, they are also more vulnerable to disruption," he added. "CBI coverage is increasingly being seen as an essential part of today's insurance policy for many businesses."