The impacts of autonomous trucks "will be profound," says expert | Insurance Business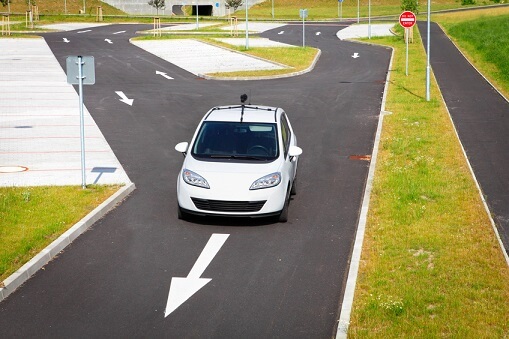 While electric trucks are the latest innovation truckers are buzzing about, experts believe autonomous "driverless" trucks will be even more disruptive to the trucking industry.
"The impacts of this technology will be profound," commented Paul Godsmark, chief technology officer of non-profit consultancy Canadian Automated Vehicle Centre of Excellence.
Autonomous trucks are currently being tested in the US, but so far still have a human behind the wheel in case of equipment failure. Godsmark noted that as early as the end of next year, the technology could be sufficiently developed to allow true unmanned truck driving.
Experts have projected that autonomous trucks will usher in a multitrillion-dollar industry – there is huge financial appeal in a vehicle that can make deliveries without taking breaks, thus double efficiency. All this puts immense economic pressure on the world's leading manufacturers, who are all vying to be the first to roll out their driverless trucks.
Godsmark told CBC that once driverless truck technology is proven to work, it will work on any vehicle, big or small.
He then mentioned Waymo's recent decision to unleash several automated vehicles "in the wild," allowing the cars to drive on Phoenix, AZ's public roads alongside human drivers.
Godsmark believes in the potential of autonomous driving, and said that the technology could eventually replace "safety drivers." According to the latest published figures, human drivers need to take control of an autonomous truck every 8,000 km to ensure safety. With sufficiently advanced driverless technology, even this emergency role could be rendered obsolete.
"As the safety driver," Godsmark explained, "can you imagine driving around for two weeks and then suddenly in a two-second period you have to act, instantly?"
Another expert believes driverless technology should be implemented sooner rather than later, even before autonomous trucks are perfected.
Nidhi Kalra of the California-based think-tank RAND Corporation said that early implementation of the technology could potentially save thousands of lives each year.
"Our work suggests that it is sensible to allow autonomous vehicles on America's roads when they are judged to be just moderately safer than having a person behind the wheel," she remarked.
Kalra explained that rather than spend more time developing the technology based on tests, driverless vehicles can be fine-tuned as they go. After each collision these vehicles get into, the entire fleet can have their software adjusted to improve safety, she reasoned. This play-it-by-ear approach can potentially save more lives in the long run than having to wait years for autonomous cars while human drivers continue to get into accidents.
Related stories:
Will technology really impact brokers?
Advanced vehicle technology not meaning cheaper insurance