Winter driving more than just about tires | Insurance Business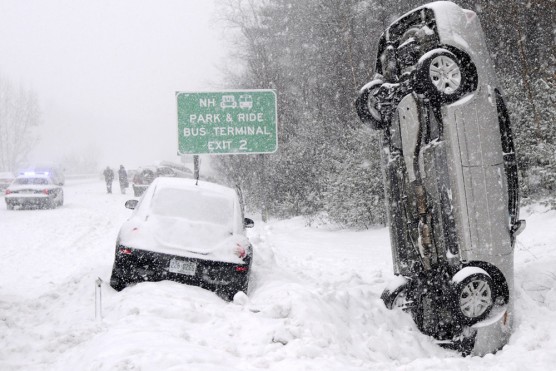 The following is an observation from Rod LaRocque, President, Local Insurance Brokers - thoughts and remedies that hopefully reduce the number of winter accidents on our roads here in the future.
From the months of November – February, automobile accident statistics support a 50 per cent increase in the number of collisions on Canadian roadways. Winter weather is the major contributing factor; however, there are other factors that need to be taken into consideration. Most important: the level of custodian and snow services provided by the regional, provincial and federal governments.
Speaking with friends and colleagues, there is a wholesale consensus that a remarkable decline is occurring in both the response time and level of snow removal services provided by the governing bodies and is contributing to a negative end-result. In addition to this, the number of drivers and vehicles on the road are increasing and the medical cost as a result of automobile accidents remains in the billions of dollars annually.
It is important to note that this opinion does not reflect the job of our snow removal drivers and the police who govern the roadways. It is directed at the decision makers involved in setting, allocating equipment and how they govern the snow removal budget and burn rate. It is also directed at those responsible for setting the guidelines for what are considered safe and acceptable criteria for the public users.
While we have been exposed to heavy snow cycles the past couple of years - that cannot be an excuse for a reduction in service or public safety. A better plan and way to pay for it is the answer along with keeping the road users more informed and educated on what they can do to remain safe. (continued.)