A hard market hasn't stood in the way of Liberty Mutual Canada's growth | Insurance Business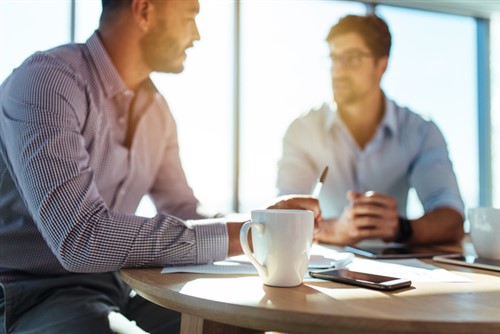 Insurance professionals might debate whether the Canadian insurance industry is experiencing a soft or hard market, with A.M. Best recently providing a stable outlook on the space while also highlighting potential areas of risk looming overhead.
Amid challenges in the market, Liberty International Underwriters (LIU Canada) and Ironshore Canada have moved into the next phase of the acquisition by rebranding under the Liberty Mutual Canada name, and its leaders see plenty of opportunities to grow across all of its underwriting divisions.
"We've really put a strong emphasis on the opportunity to grow over the past few years, despite many people saying it's a very challenging market," said Garth Pepper, president of Liberty Mutual Canada. "We definitely have growth in a number of areas – property [and] on our casualty business side, we are preparing to launch a middle market package product offering. On the specialty side, we're seeing some great growth in our E&O lines of business, we're seeing growth opportunities in reps and warranties, and cyber insurance. In alternative risk management, we're seeing some really good growth in our surety business."
The past three years have proven to be particularly fruitful for the specialty insurer under Pepper's leadership.
"We've accelerated the elimination of a lot of the silos that sometimes exist between products and I think for us on the growth side, not to say it's been easy, but certainly we're optimistic about what the marketplace has allowed us to do," said Robert Marsh, senior vice president of commercial lines for Liberty Mutual Canada. "We're double-digit growth in commercial lines two years in a row and a lot of it is just making sure we're continuing to support our existing clients."
In fact, with growth across the board, putting the client first has been key to the company's success. Figuring out how to give the broadest product suite possible to clients has been a big focus for leadership, as has cross-selling on a bigger picture basis.
Read more: Liberty Mutual announces new credit and political risk unit
"If we're writing one line in isolation for a particular client, why aren't we writing two, three, four lines of business, and having a structure and a culture and an accountability to do that?" said Pepper. "It's not necessarily rocket science, but it works very well when you get it right."
Cyber is an inevitable growth area, added Pepper, and Liberty Mutual Canada is a strong player in the marketplace, though keeping up with the pace of change has been a distinct challenge. Full speed ahead is not always the best strategy when it comes to cyber insurance.
"It's a very rapidly evolving product line because of the nature of the risk that it's insuring. Technology is changing exponentially, so the product offering is having to change quickly with it, and how you underwrite and price for that product," said Pepper. "We are active in the market, but we are also appropriately conservative of how we approach it so that we can be in it, but also take our time to learn and to not over commit ourselves."
Meanwhile, when it comes to swings in the marketplace more broadly and new risks that brokers are helping their clients prepare for, Liberty Mutual Canada is already well positioned to lend a hand.
"We've grown significantly as a property provider. Over the last year, there has been some volatility in the market [and] some markets that have been taking blanket approaches to rate, as a risk-based selection underwriter, that has created some opportunities for us," said Marsh, adding that Liberty Mutual Canada's relationships with brokers have in the meantime remained steadfast, with a commitment to the broker channel that is "unwavering."
"We've made really strong efforts over the past few years to partner to the next level with our brokers to do a better job of understanding what their portfolios and their books of business are, and what their client needs are," explained Pepper, "and then trying to better align and better promote in the market what it is that we think we bring to the value to them versus a scattergun [approach of], 'this is what we do, this is what we don't do.'"