Anderson McTague named longest-standing MGA coverholder for Lloyd's | Insurance Business Canada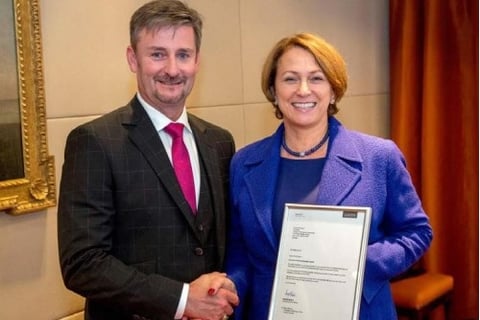 New Brunswick-based Anderson McTague has been recognised as Canada's longest-standing MGA coverholder for Lloyd's of London after reaching 50 years, it has been announced.
"The insurance industry is like many others in that you have to plan and begin executing that plan now to lay the groundwork for another 50 years in Lloyd's and Atlantic Canada," said Chuck McTague, company president of the MGA.
McTague said the company's five-year plan, which involved investing in computer systems that allow for efficient workflows and rebranding the company to reflect a more modern image, had "finally hit stride."
"The last five years have been a blur but when you force yourself to slow down and take a look at what Anderson McTague has achieved, it is a very humbling feeling to say the least," he said.
The acknowledgement by Lloyd's is down to the collective efforts of the team, McTague added.
Over the past three years, the MGA has posted double-digit growth targets, and has almost doubled its workforce from 16 in 2013, to 27 in 2016 across two offices located in Saint John, New Brunswick and St. John's, Newfoundland.
Andrew Wadsworth, an underwriter with ATRIUM described Anderson McTague as a "true independent" MGA.
"That independence shines through in their service ethic, and dedication to providing an exemplary professional service to their many commercial clients," Wadsworth said.
"That independence also enables us to work with the key decision makers in the business, an opportunity that is so quickly disappearing in the world of insurance consolidation," he added.
Related stories:
Lloyd's in talks with Iran for expansion
Sun Life overhauls application process, changes the way it calculates risk