Canadian banks to be placed under review | Insurance Business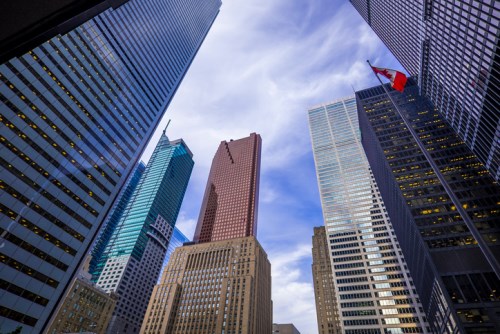 The Financial Consumer Agency of Canada will review the business practices of the country's banks after reports of tellers allegedly pressuring customers to buy products to meet sales goals.
The federal agency, which seeks to ensure financial institutions comply with consumer-protection measures, said Wednesday its next review would begin in April and focus on banks' practices around express consent and disclosure. The law requires that banks obtain prior consent from customers and disclose costs before selling them products or increasing their credit limits, Lucie Tedesco, commissioner of the Ottawa-based group, said in a statement.
Learn more about financial advisor insurance here.
"Financial institutions' compliance with these rules is non-discretionary and the message must be disseminated from the boards of directors on down to customer-facing staff," Tedesco said. "These issues have been discussed in my recent meetings with the CEOs and boards of Canada's leading banks." The agency has stressed that banks must be proactive in ensuring these policies, she said.
The Canadian Broadcasting Corp. reported Wednesday it received nearly 1,000 emails from employees of all five of Canada's big banks claiming they have felt pressured to upsell, trick or lie to customers to meet sales targets and keep their jobs. That followed a report last week that employees at Toronto-Dominion Bank, Canada's largest lender, felt pressured to reach sales goals, with some unidentified workers saying they broke the law in order to meet targets and save their jobs.
Want the latest insurance industry news first? Sign up for our completely free newsletter service now.
The S&P/TSX Commercial Banks Index fell 0.5 percent at 2:20 p.m. in Toronto as the broad market S&P/TSX Composite Index rose 0.7 percent. Toronto-Dominion, which plunged the most in more than eight years on Friday after the initial CBC report, fell 0.3 percent on Wednesday.
"Canada's banks will cooperate fully and constructively with the regulator," Terry Campbell, president of the Canadian Bankers Association said in an emailed statement. "The FCAC is a key part of Canada's strong federal regulatory and supervisory system, and it is important that this review be completed in a timely way. We are confident that the banks' strong policies, procedures, and controls are functioning well."
Daria Hill, a spokeswoman for TD, didn't immediately have a comment about the review. Last week, the Toronto-based bank said it was confident its organization "does not encourage or permit the type of behavior " described and if it became aware of such instances occurring, "it would be unacceptable to us."
Copyright Bloomberg 2017