City sues RSA Canada over denied BI claims | Insurance Business Canada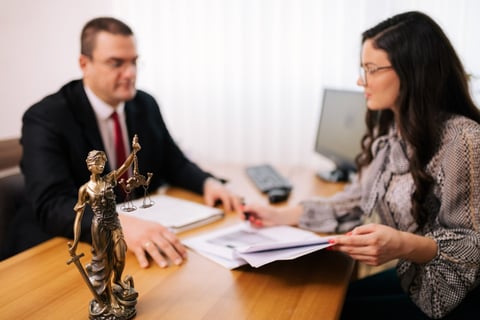 The City of Prince George, BC has filed a lawsuit against its insurer RSA Canada for damages, claiming that the company denied the city's business interruption claims for losses suffered during the COVID-19 pandemic.
According to the city's lawsuit filed in BC Supreme Court, provincial health orders to prevent the spread of the coronavirus issued in March 2020 forced Prince George to close civic facilities, including the CN Centre, the Rolling Mix Concrete Arena, Elksentre Arena as well as the Kin Centre arenas.
In addition to the civic facilities, the city's swimming pools and the Prince George Conference and Civic Centre were also closed during the onset of the pandemic. The Treasure Cove Casino was also temporarily closed, and its closure had adversely impacted Prince George's earnings, the lawsuit stated.
"Prince George suffered a significant loss of revenue from the closure and then limited operations of the civic facilities," the lawsuit said.
Vancouver Sun reported that the lawsuit did not specify an exact figure for the losses. City officials also declined to comment, as the matter is before the courts.
According to the city, it paid "significant" premiums to RSA Canada for business interruption coverage. But RSA Canada denied coverage for the losses in August 2020, the lawsuit noted. Prince George alleges that RSA is contractually bound to the policy's general civil authority coverage to partially or fully cover the city's losses, with the policy also covering for losses resulting from business interruption caused by damage by an insured peril.
"Viruses are insured perils," the lawsuit argued. "The insured perils include known and unknown risks, including substances such as viral agents that render areas unusable. There is no specific exclusion in the policy for the peril or risk of viral pathogens, contagious disease or a pandemic."
Prince George is claiming general damages, damages for breach of contract, and special damages.
Read more: Calgary Flames sues six insurers for $125 million over pandemic damages
This is not the only pandemic-related business interruption lawsuit RSA Canada is currently facing. The insurer is facing two separate lawsuits from the NHL teams Calgary Flames and Edmonton Oilers, that are seeking $125 million and $174 million in damages, respectively.
Read more: Edmonton Oilers file $174 million pandemic loss lawsuit against insurers