Gore Mutual CEO: Our national expansion plans revolve around broker distribution | Insurance Business Canada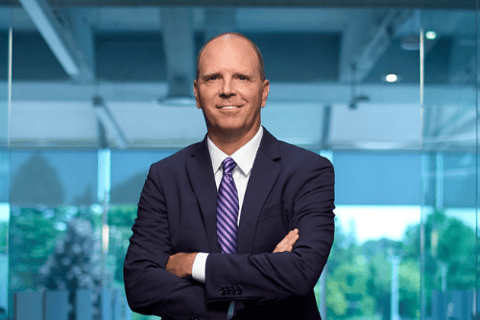 Gore Mutual, Canada's oldest property and casualty (P&C) mutual insurance company, has long been a staunch supporter of the broker distribution channel.
That commitment to the advice-based channel is arguably more important than ever as Gore Mutual continues to enact its Next Horizon strategy – a "bold" transformation plan kickstarted in 2020 with the intention of turning Gore Mutual into a national-scale insurer over the next decade.
"Our Next Horizon strategy is focused on growing through broker distribution. We're 100% supportive of the broker channel," said Andy Taylor (pictured), CEO of Gore Mutual. "Our vision to become a national insurer over the next 10 years will be driven very much by our broker distribution partners – particularly the large regional and national consolidating brokers, who can help us reach our expansion goals."
Read next: Gore Mutual reaping rewards from new operating models
In 2021, Gore Mutual's focus has been on the complete redesign of its operating models, starting with personal lines and now progressing into commercial. As such, the insurer's growth has mainly been in its exiting markets of Ontario (where Gore Mutual is headquartered) and British Columbia.
"The biggest change we've seen in our operating model […] is we have introduced 100% connectivity to broker management systems (BMS)," said Taylor.
In July, 2021, Gore Mutual became the first insurer in Canada to launch InsuranceSuite in Guidewire Cloud, which enables it to implement full-service capabilities across three core business operation - policy, billing, and claims – through brokers' BMS.
"That is a significant value-add from a brokerage perspective, and it's really improving their experience," Taylor commented. "Our broker partners have direct connectivity into our Guidewire system, which enables straight-through processing, and it allows them to work within their BMS seamlessly and bind with Gore Mutual. That's probably the biggest game-changer for us. It's something we've been working on for years, and it's really exciting for our broker partners.
"The feedback we've had from brokers in the first few weeks since we've launched has been tremendous. They commented that our release was very successful relative to the experience they've had on some other major technology programs, and it was relatively seamless, which is exactly what we had hoped to hear back from them."
Read more: Insurers eye CATs and COVID reopening in second half
With its operating model transformation well underway, alongside its continued investment and implementation of new technology platforms, Gore Mutual will start to expand into new territories.
"As we start to shape our business plan and the next phase of our strategy for 2022, we will be looking to Alberta as our next phase of expansion," said Taylor. "We're already in Alberta in commercial property, but we're looking at commercial auto to complement that.
"And then we'll look to expand further into western Canada. We're looking at a west to east expansion strategy."