How can insurance brokers help immigrant clients? | Insurance Business Canada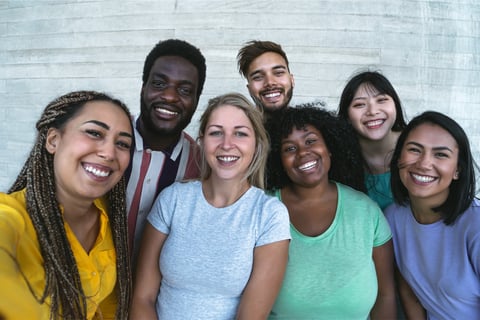 Challenges for clients quickly become challenges for brokers, and when it comes to clients who are immigrants, there are a host of barriers that brokers need to consider.
Canada is known for its multicultural society, and the way the industry approaches clients needs to be reflective of that notion.
Read more: The insurance opportunities in Canada's changing demographic
Rupinder Hayer, president at Armour Insurance, told Insurance Business that one of the largest, most obvious challenges for brokers is the language barrier. "In North America, the terminology is very different than what most immigrants are used to," he said.
Armour has adapted its strategy to meet the needs of immigrants, hiring brokers from different cultures to mirror the multicultural society in Canada.
"On our brokerage team, we can service clients in almost 17 different languages," he said. "This enhances a comfort level for clients and the organization ensures clients are directed to brokers who understand the language and insurance culture they are immigrating from.
"It has benefitted our clients greatly when communicating essential coverages needs, and advantages in having protection," Hayer said. "We cross-train out teams to talk to clients and understand differences in insurance languages across the globe."
Hayer has noted a growing trend in broker diversity over the last 10 years, including brokers with broader language skills, but he said there is still "a long way to go".
"Another difficulty is communicating the benefits of dealing with a broker compared to shopping online for insurance," he added.
Immigrants research a variety of options and are often left confused about how insurance business is facilitated in North America. According to Hayer, these clients are also premium driven because they are new to the workforce and do not have high paying salaries, which may steer them towards the self-service route.
"Every single penny matters," he emphasized. "They're not used to paying the same premium prices here compared to their home country, and they shop around a lot in the first couple years of immigration."
Just based on population, premiums in Canada are much higher than immigrants anticipate. In countries with larger populations such as the US, India, or China, insurance is typically lower.
"For Canadian immigrants, insurance is a big expense," said Hayer. "Brokers need to take the time to educate immigrants about the importance of adequate coverage, as there is a lot of prejudice when it comes to insurance."
Brokers need to be transparent about how a quote is established, what impacts pricing, and how coverage will protect their finances in the long run.
"We also should be telling them how insurance companies will provide better coverage options and claims handling than online self-service platforms" he noted.
Assuming self-service is cheaper without understanding complications that can arise is a common misconception among immigrant clients that brokers must be aware of.
Read next: Broker on the key to supporting clients
"Unfortunately, the way insurance works in Canada, when a client is trying to save money and struggling with their jobs, they end up paying higher premiums," he continued. "It's contradictory for new immigrants because they are considered to have no insurance history."
Hayer added that, as an insurance community, it is important that brokers deal with immigrants ethically to help them understand the importance of the right coverage, and what can be costly to them in the event of a claim.
"We're training our brokers to be premium conscious and come across to clients as financial protectors," he said. "Immigrants coming in are skilled, educated workers and want to have a full, comprehensive understanding of what coverage they're getting, and why they're paying a certain price."