'Insurance is the definition of being prepared' – PolicyMe CEO | Insurance Business Canada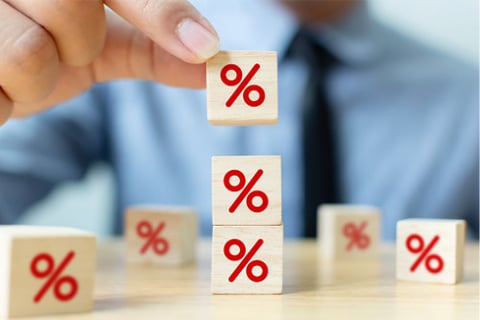 Canadians have been enduring harsh economic times with the cost of living steadily increasing. As inflation rates continue to reach 18-year highs, the importance of having a holistic financial plan is vital and educating clients on their insurance needs is a large piece of the puzzle.
In early October, PolicyMe, a digital life insurance company, surveyed Canadians to assess what clients are most concerned with when it comes to financial health and found that two out of three (67%) Canadians are stressed about inflation.
Read more: Inflation debate sees Canada's top insurers taking opposing sides
Saving money for low-mid market individuals and families has been challenging to say the least, but since the beginning of the pandemic, there has been a 50% increase in customers considering and purchasing life insurance.
CEO of PolicyMe, Andrew Ostro spoke to Insurance Business about helping clients understand the importance of being financially prepared as inflation rates rise.
"The top concern with inflation is customers question what they will be able to afford without making significant changes to their lifestyle," he said. "Life insurance falls under that same umbrella. While you don't solve inflation concerns when you purchase insurance, in a sense you're solving issues surrounding inflation and financial preparedness by protecting your existing assets."
A common misconception is clients feel that insurance is separate form their overall financial plan, rather than being a proactive component to their portfolio.
"Insurance is the definition of being prepared," Ostro explained. "For customers living pay cheque to pay cheque, life insurance can be hard to understand as you're protecting the intangible."
The economic pressure of inflation has been a bigger driving factor when it comes to buying life insurance than the pandemic, and educating customers on the affordability of insurance is critical for maintaining continued growth.
"The need for insurance is completely unchanged by the pandemic," he mentioned. "With life insurance the question is 'what would happen if I died tomorrow?', but the probability of that is completely irrelevant."
Ostro said that there's a wide range of products that fall under life insurance, and the industry has only just started to evolve to provide more affordable and personalized products for customers. He also emphasized the importance of being proactive and asking difficult questions to help clients get the coverage that suits them best.
"It's only natural to push for products with higher commissions, but for most customers, their first introduction to life insurance has been a high quote," he said. "In the grand scheme of things, insurance isn't as expensive as most anticipate."
"You wouldn't consider buying a home or car without insurance, but people don't typically think of life insurance as a necessity," he continued.
The biggest challenge in the market right now is education. Ostro mentioned that customers have yet to comprehend the gravity of risk and exposure, which is why it is important to draw parallels to tangible assets that need protection.
"There's has been a new acceptance from reinsurance and insurance companies to do more with less information," he said. "There has been a move towards how important medical tests are and working with predictive models to understand what data elements about a customer will highlight potential risks."
According to Ostro, only 10-15% of customers need medical tests in today's climate, creating an easier insurance experience when onboarding new clients.
Read next: Digital insurance platform PolicyMe introduces new life insurance product
The mid to low market is underserved when it comes to insurance but accessible advice and affordable rates from companies such as PolicyMe is meeting with the growing demand for life insurance.
"From an inflation perspective, premiums are locked for 20 years," he said. "Giving clients peace of mind and one less financial burden to think about in a trying economic environment."