Major Canadian insurer keeps its eyes on the AI prize | Insurance Business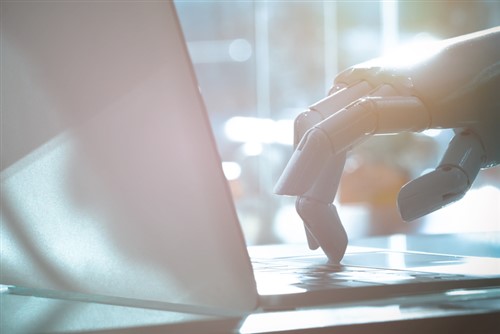 Intact Financial's recently announced partnership with Université Laval that will see two new research chairs focused on artificial intelligence and actuarial science established at the academic institute is part of a broader strategy of innovation being implemented at the company. In fact, the origins of the collaboration date back to the creation of the Intact Lab in 2015, which set its sights on bringing digital solutions to insurance customers. The lab has come a long way since that time – when it first launched, the team had only five people who had expertise in machine learning.
"Today, we are about 80 people, so we've been growing our expertise in AI very rapidly, and it became natural to look for partners in the university area so that we can stay at the forefront of the research to make sure that we are always able to develop cutting edge products," said Jean-Francois Lessard (pictured), vice president and chief data officer at Intact Financial. "By partnering with the university, it helps us be close to the talent and, as you may expect in AI, getting good talent is very challenging and many companies are looking for the best in that area."
Beyond creating relationships with prospective future employees as the competition for new talent heats up across the insurance industry, Intact is also striving to ensure that Canada stays competitive in the AI field.
"As a big Canadian company, I think it's close to our hearts that we maintain that leadership, so by supporting universities, we also help Canada's leadership more broadly in that sphere," explained Lessard.
A few examples where research into digital solutions, including AI, has already paid off for Intact includes its telematics program, where clients can download an app, and receive feedback on their driving habits as well as be rewarded with insurance discounts if they prove to be safe drivers.
Through sensors in users' phones and GPS information, "we get massive amounts of data that cannot be analyzed by human beings," said Lessard, adding that you need AI to interpret information showing, for instance, that a user's phone was in fact inside the car that braked in an aggressive way. "In order to interpret what's happening in the car, and know who's driving better and give feedback to our clients, we need AI."
In commercial lines, Intact has been able to accelerate the time it takes for a client to get a quote by leveraging open source AI and cutting down the number of questions required to get a quote by more than half.
"We've created a smart search where our commercial clients don't have to look into a list of thousands of different possible activities that they're doing. Instead, they just write in that AI box what they do and we suggest what they should be insured for," said Lessard. "For example, if they enter 'pizza' in the box, [you might be] a restaurant or are you a food producing facility or are you a distributor? We're going to help the client complete this quote by themselves. We're also going to use geomatics and public sources of data, for example, to know where the [nearby] fire stations are, so instead of asking, 'are you less than a kilometre away from a fire station,' which is something people don't necessarily know, we can use geomatics to answer those questions."
Yet, even though Intact is at the forefront of digital innovation, there are still challenges in bringing tech-based products to the market.
Read more: Why disruption is both a risk and opportunity for Canadian insurers
"When you're in the industry, you never feel like you go fast enough," Lessard told Insurance Business, though he added that using data for new solutions makes sense for insurers. "AI and advanced analytics is all based on data, and insurance is a data-based industry. It's always been the case, even before AI, that data has been at the core of our companies. We all have a ton of data and we have the expertise, and I have the team to know all the potential that's out there, so I'd say we don't suffer from a shortage of ideas."
Another challenge is the fact that when the lab is working on a project, they're often doing things for the first time and reinventing ways that they solve problems, which can extend the time it takes to complete a product, according to the chief data officer. The pay off, nonetheless, is worth it.
"If I take the commercial lines quick quote, there's not much of a downside to anybody to do this – it's making everybody's lives easier, so instead of spending time trying to find and search a question that clients have a hard time finding [answers to], it's all happening automatically," said Lessard. "That makes the transition very smooth because it solves a pain point that everybody has in the process."