Overcoming insurance brokers' problems with data | Insurance Business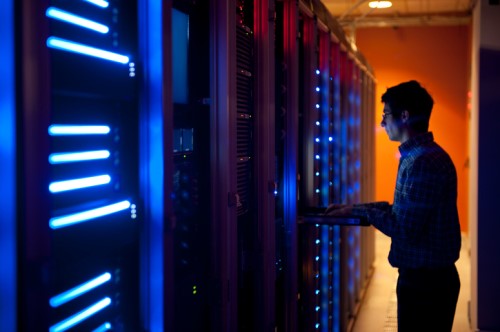 The Insurance Brokers Association of Canada's (IBAC) data exchange action plan is in full swing, after kicking off the next phase of its initiative at the start of 2019. At the launch event, IBAC representatives from its technology committee outlined the many data problems facing brokers today and how the D/X plan aims to resolve these issues, with the participation of carriers and technology vendors.
One tech vendor team has seen brokers grapple with technology and, more specifically, a lack of efficiency in workflows that take away from their key duties.
"The statement that comes up every time we talk to any brokerage, the brokers who have been in the game for a while leave with the same comment – that they'd like to go back to selling insurance, and what they're doing is they're not selling insurance," said Doug Anderson, software architect at Brokercore, which offers web-based commercial insurance broker management software. "They're chasing paper around and they're stuck in business processes that are there to ensure they get the renewal on time, but the processes that they're linked to are so legacy and, because of that, they're stuck in the day-to-day."
There's no lack of tech enthusiasm among brokers – they want all the solutions, said Anderson, but they don't have the time to step back and figure out how to implement these into their businesses. The pressure is also on to stand out in the insurance marketplace, especially as competition from directs in personal lines heats up.
Read more: "Our future is in broker distribution, but not the broker distribution we have today"
"One of the things we've learned in the last three years of being in business, and working and collaborating with brokers, is they all want to chase the new shiny thing, whether it be chatbots or AI or APIs," said Chris Farris, director of business development at Brokercore, "but [they're] not understanding how those particular things are going to help them in selling because they're trying to find the technology solution that's going to solve a particular problem they think they have, or they [more forward] without really diving into what the requirements are, and then they figure out after they implement chatbots or they went ahead with an app on the phone that it didn't really do anything for them and it did nothing for their customers."
The complex workflows in brokerages are meanwhile hard to untangle. Many have a high admin-to-producer ratio, so a lot of people are involved in one transaction, which slows down the process.
Read more: Transforming a brokerage is about more than 'going digital'
"There's lots of room for error and there's a lot of double-entry of information. That means they're not competitive, they're not efficient, and they're not effective, which is really the key piece – they're spending more time chasing that paperwork than actually sitting in front of a client and having that conversation and ensuring that the client's got the right product set," explained Anderson.
In response to these obstacles, Brokercore has built a platform that allows brokers to be mobile, since its solution is cloud-based, so brokers can be in front of their customers, asking them questions, learning about their businesses, and managing their policies without having to be tied to a desk and a legacy-based system, according to Farris.
"This concept of having to go back to the office, log into a system, and give that information to somebody to put into a system is really not allowing them to be an effective salesperson and/or producer in both their eyes as well as ours," he told Insurance Business.
As for how the Brokercore team sees the future of technology use unfolding in insurance, the duo say that the industry still has a long way to go before everyone is on the same page.
"The trouble is that we as a collective can't seem to agree on the messages to pass around, so it doesn't matter how sophisticated your tech is to move the data if we're not all speaking the same language," said Anderson. "We've got a real fundamental issue there, and, as a software development firm who's come into this space, we're shocked and appalled at the lack of commitment by everybody to use the standards. I think we're at a stage now where the technology is all there for us to go and implement it, but we need a few big players to make the initial moves."