P&C companies can and do still fail – PACICC | Insurance Business Canada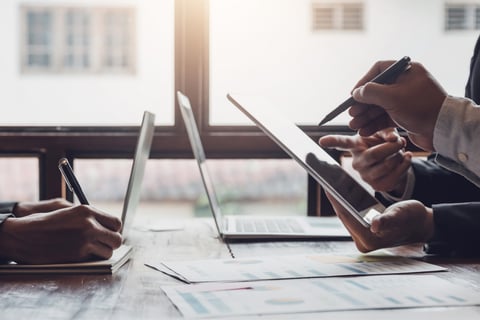 The Property and Casualty Insurance Compensation Corporation (PACICC) has released the latest edition of its ongoing study on the failures of P&C insurance companies, noting that insurers can and do still fail.
Authored by PACICC staff members Zhe (Judy) Peng, Ian Campbell and Grant Kelly, the latest version of "Why Insurers Fail" looks into the failures of four insurance companies in recent years – namely Gefion Insurance A/S in Denmark (2021); CBL Insurance Limited in New Zealand (2018); Anbang Insurance Group in China (2020); and Merced Property & Casualty Company in California, US (2018).
Over the years, the ongoing research series has suggested that there are three "traditional" common causes of P&C insurer failure:
Internal operations – Problematic approaches to business such as poor underwriting, inappropriate diversification, risky acquisitions and joint ventures, corporate governance deficiencies, bad investments, poor capital management, and reinsurance misuse.
Organizational structure – Holding company arrangement and other complex corporate structures with multiple entities can lead to issues with corporate governance, transparency, financial reporting, capital management, and cost control; it can also obstruct effective regulatory oversight.
Adequacy of regulatory oversight – Gaps in regulatory oversight can be a "significant factor" in insurer failures, PACICC said.
PACICC did note that the last time a Canadian insurer failed was in 2004, and that it might be tempting to write off insurance failures as things of the past. But no amount of best practice in enterprise management or oversight could stop P&C companies in other parts of the world from crashing. PACICC also confirmed in its findings that the three traditional causes of failure are still responsible for the shortcomings of the four insurers it assessed in the report.
Interestingly, PACICC concluded that a fourth cause of P&C insurer failure should be added to the traditional list:
Natural disasters – Failure to properly understand exposure aggregation and the inadequate stress-testing of capital and reinsurance requirements can lead to catastrophic loss.
"Canadian policyholders have been blessed with almost two decades since the last insurer failure in our country. But, as this new research paper powerfully illustrates, insurers in developed economies around the world can, and do, still fail," said PACICC president and CEO Alister Campbell. "This report highlights the reality that traditional causes of insurer failure can still trigger default, even in sophisticated financial systems with substantial supervisory regimes. And this important research adds a critical new insight – a changing climate presents new solvency risk for insurers in other countries and adds to the threats against which we all must remain vigilant here at home."