Saskatchewan appeal court to hear life insurance investment case | Insurance Business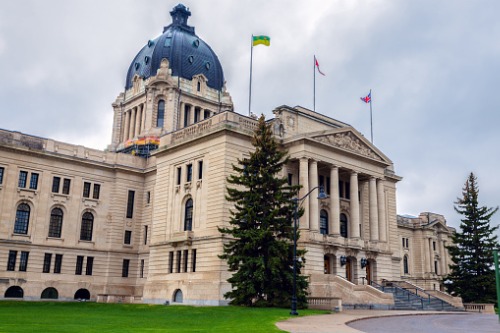 The Saskatchewan Court of Appeals will take centre stage with an ongoing case – the results of which could affect not just the insurance industry, but consumers and the provincial government as well.
The case involves whether investors can put any amount of money into certain life insurance policies with a guaranteed rate of return. The court will also look into the effects of the province's decision to intervene in a live court case.
The plaintiffs of the case – who are investors who own the over-20-year-old policies – want the Court of Appeal to overturn a lower court's ruling that says they cannot utilize the policies for "unlimited stand-alone investment opportunities."
Those plaintiffs filed a suit against three major insurance companies – Manulife, BMO Life Assurance, and Industrial Alliance - after the insurers refused to accept further deposits in the policies. According to the plaintiffs, the policies do not have a cap on premiums and thus can be used as investment opportunities. However, the insurers maintained that the policies were never intended to be used that way, and that if they were, the misused policies could potentially put them into insolvency.
Read more: Shareholders pressure Manulife over undisclosed court case
Meanwhile, the insurance companies involved are asking the court to reverse the same lower court's decision that new provincial regulations – which were introduced during the original trial to close the loophole used by the investors – could not be retroactively applied.
Saskatchewan's decision to make the regulation change came through a three-page order, which does not make any mention of the trial or the lobbying efforts of the insurers for regulation changes.
Read more: Provincial government altered insurance regulations at the heart of a legal battle
Saskatchewan Attorney General Don Morgan later acknowledged that the provincial government could have been more transparent in passing the regulation, but remained steadfast with the decision.
Saskatoon StarPhoenix reported that the case is set to be heard by a three-judge panel.