This week's top insurance jobs – December 02, 2019 | Insurance Business Canada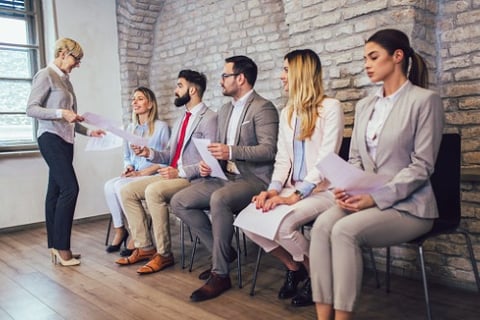 Each week, Insurance Business Canada shares top job opportunities from across Canada. Click here for a full list of the latest insurance jobs.
For this week:
Insurance Broker (Home & Auto), Vienneau Insurance
Insurance agency Vienneau Insurance is hiring an insurance broker who can fill an opening in either Dieppe or Shediac, NB. The candidate will help clients identify their individual insurance needs, and will either take calls or in-office visits from customers to facilitate these exchanges. Applicants must be fluent in both English and French, and should live within a reasonable commuting distance from the company's Dieppe office. More details here.
Insurance Broker, Eisenhauer Insurance
Those based in either Halifax or Dartmouth, NS should take a good look at this job opportunity being offered by Eisenhauer Insurance. The company has openings in both locations, and is looking to grow its broker teams. Brokers will service the company's customers, reviewing coverage options and helping clients shop for insurance. Applicants must have a valid broker's license in NS. Eisenhauer also noted that it has an office puppy, to help motivate employees and cheer up the workplace. More details here.
Customer Service and Insurance Sales Representative, The Co-operators
The Co-operators has 12 positions available for those looking for an insurance sales job. Six (6) of the positions require fluency in both English and French, and all 12 are expected to start working for the company by January 06, 2019. Sales representatives are responsible for quoting and selling basic auto/property insurance, as well as advising clients on which types of policies work best for them. As part of the recruitment process, all applicants will be subject to a criminal record and consumer history background check. More details here.
Insurance Advisor, TD Bank
TD Bank is welcoming 2020 with a fresh batch of new hires. The company is hiring insurance advisors for its Markham, ON location, who will begin work sometime in January or February next year. Advisors will report to the team leader of client services, maintaining the "maximum level of service" for TD Bank's customers by handling service and sales calls. Applicants must have a strong aptitude for sales, with at least two years of experience in a customer service or call center setting. More details here.
Business Development Manager – P&C insurance, Desjardins
Desjardins Group is offering a P&C insurance business development manager position in Mississauga, ON. The manager is in charge of serving, prospecting for, soliciting, developing, and maintaining business relationships with members and clients. The manager will also help sell general insurance products and services through the company's multiple distribution channels. Candidates are expected to work from a home office, and must have a minimum of six years of business development sales experience to apply. More details here.