This week's top insurance jobs – December 16, 2019 | Insurance Business Canada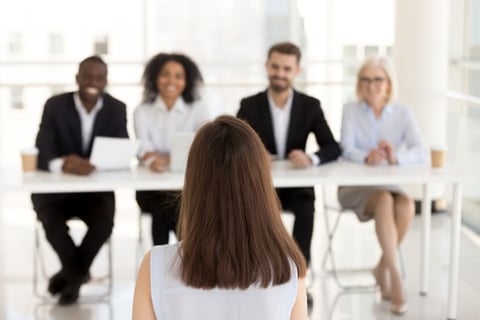 Each week, Insurance Business Canada shares top job opportunities from across Canada. Click here for a full list of the latest insurance jobs.
For this week:
Branch Manager, XL Services Canada
XL Services Canada is looking for a branch manager, who will be based in Toronto, ON. The manager will focus on property insurance, addressing customers' concerns, overseeing the collection of data and information, and direct daily operations of the branch, among other responsibilities. Applicants must be capable of working in a fast-paced environment, where large workloads and tight deadlines are expected. More details here.
Branch Manager, Western Financial Group
Western Financial needs a professional who can serve as branch manager for the brokerage's operations in Turner Valley, AB. Managers will help deliver results for the company through the development and execution of business strategies, and will review and complete audits on processes, documentation, and correspondence. Applicants must have a level 2 general insurance license. More details here.
Claims Representative, RSA Canada
If you have a Chartered Insurance Professional (CIP) designation, RSA Canada needs you for a claims representative role. The representative is expected to take statements, analyze and authorize insurance claims, prepare adjustment claims, investigate circumstances involving insurance claims, inspect auto/home/property damage, examine adjusters' reports, and so on. Some residential or property experience, or auto insurance experience is a plus. More details here.
Commercial Insurance Advisor, Coastal Community Insurance Services
Coastal Community Insurance Services has an opening for a commercial insurance advisor. The advisor will help the company grow its commercial lines portfolio by offering risk management services to both new and existing clients and members. Applicants must have a CAIB designation, or should be willing to attain one, and should have a minimum of five years of experience working in insurance customer service. The company will determine the location of the role after the candidate meets the qualifications. More details here.
Senior Business Insurance Underwriter (Select), Travelers Canada
Travelers is hiring an account executive officer for its Select insurance products. The officer will ensure underwriting quality and profitability by applying the appropriate level of underwriting analysis based on risk complexity to accept, decline, modify, rate, and quote accounts. The officer must also serve as a subject matter expert for a segment or line of business within the region. More details here.