This week's top insurance jobs – February 03, 2020 | Insurance Business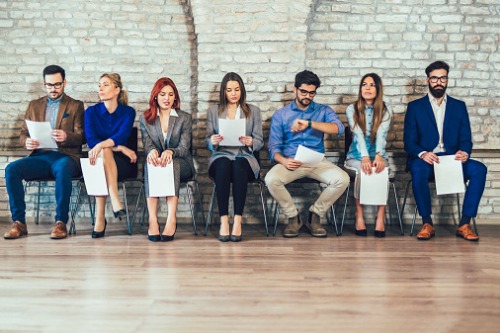 Each week, Insurance Business Canada shares top job opportunities from across Canada. Click here for a full list of the latest insurance jobs.
For this week:
Commercial Insurance Underwriter, Palm Insurance Canada
Palm Insurance Canada is in need of a commercial underwriter in Calgary, AB. The underwriter will review individual and group applications for insurance to determine coverage, prepare underwriting reports, and answer any insurance-related inquiries clients may have. Due to the specialist nature of the position, candidates must have working knowledge of the oil well drilling industry. Applicants must also have the requisite designations – Insurance Institute of Canada membership or fellowship, CIP, FCIP – to apply. More details here.
Insurance and Risk Advisor, City of New Westminster
The city of New Westminster in BC is in need of an insurance and risk advisor. The candidate will be in charge of maintaining the city's insurance portfolio, settling related claims and offering risk assessments in response to specific issues. The advisor will also negotiate settlements with claimants and evaluate the insurance coverage levels of the city. Applicants must have a certificate in risk management and should have expertise in insurance underwriting. More details here.
Insurance Underwriter, Western Financial Group
Western Financial Group is looking to fill an opening within its marine insurance team. The junior underwriter will liaise with insurance specialists to help ensure accurate risk assessment, as well as communicating with clients on new policy issuance and changes. Candidates must possess a general insurance level 1 license, and at least a year of experience in an insurance position. Having the CIP or CAIB designations is an asset. More details here.
Auto Insurance Advisor, HUB International
HUB International is hiring auto insurance advisors in Portage la Prairie, MB. The advisor will serve as the first point of contact with the client, responsible for providing advice to clients related to MPI's Autopac insurance product. The job features schedule flexibility, and training will be provided to those who do not yet have an insurance license level 1. More details here.
Underwriting Compliance Specialist (Personal Insurance), Aviva Canada
Aviva has a career opportunity in its Calgary, AB location, within the company's personal insurance underwriting compliance team. The specialist will perform audits as part of ongoing monitoring of governance issues and sound risk controls, leading end-to-end reviews of brokers, MGAs, and internal business units. The specialist will also present their findings to senior management and make recommendations on how to address compliance gaps. The role consists of 10% to 20% travel, so applicants must have their own means of transportation. More details here.