This week's top insurance jobs – February 10, 2020 | Insurance Business Canada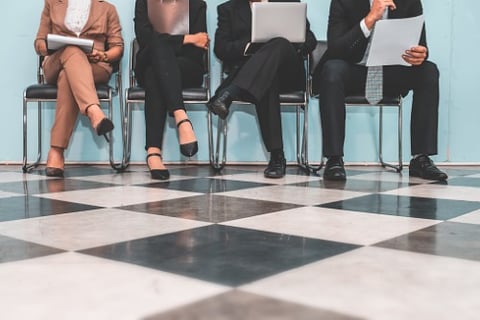 Each week, Insurance Business Canada shares top job opportunities from across Canada. Click here for a full list of the latest insurance jobs.
For this week:
Manager (Insurance Supervision Sector), OSFI Canada
The Office of the Superintendent of Financial Institutions (OSFI) is hiring a manager in Quebec. The manager will serve as a support to the director of the regional office, overseeing the day-to-day risk management analysis and direction of a team of professionals providing prudential supervisory activities in accordance with OSFI's framework. Applicants must have working knowledge of the P&C line of business, and due to the position's location in Quebec, applicants must also be fluent in both English and French. More details here.
Commercial Insurance Underwriter, Palm Insurance Canada
Palm Insurance Canada is in need of a commercial underwriter in Calgary, AB. The underwriter will review individual and group applications for insurance to determine coverage, prepare underwriting reports, and answer any insurance-related inquiries clients may have. Due to the specialist nature of the position, candidates must have working knowledge of the oil well drilling industry. Applicants must also have the requisite designations – Insurance Institute of Canada membership or fellowship, CIP, FCIP – to apply. More details here.
Insurance and Risk Advisor, City of New Westminster
The city of New Westminster in BC is in need of an insurance and risk advisor. The candidate will be in charge of maintaining the city's insurance portfolio, settling related claims and offering risk assessments in response to specific issues. The advisor will also negotiate settlements with claimants and evaluate the insurance coverage levels of the city. Applicants must have a certificate in risk management and should have expertise in insurance underwriting. More details here.
Underwriting Assistant (Commercial Insurance), Aviva Canada
Aviva Canada has an opening in its small, medium, and enterprise commercial insurance business unit in Oakville, ON. The assistant will support the underwriting team by processing documents – this includes providing administrative and clerical support for underwriters. Other responsibilities include data entry, filing and copying underwriting materials, and processing loss control reports. At least two years of related experience is required for the role. More details here.
Administrative Assistant, Huestis Insurance Group
Huestis Insurance Group has a career opportunity in its Fredericton, NB location. The administrative assistant will be responsible for maintaining the office's switchboard, taking payments from clients, handling incoming and outgoing mail, as well as providing customer service. Candidates must have a general insurance license, or should be willing to obtain one after landing the job. More details here.