This week's top insurance jobs – February 24, 2020 | Insurance Business Canada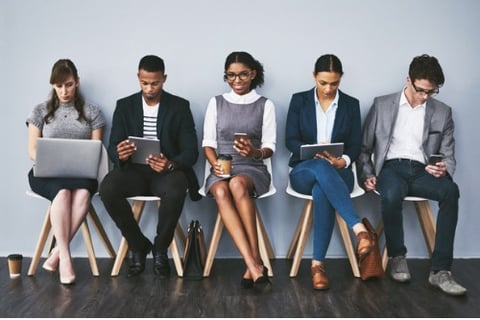 Each week, Insurance Business Canada shares top job opportunities from across Canada. Click here for a full list of the latest insurance jobs.
For this week:
Professor of Insurance, Conestoga College
Conestoga College, a community college in Ontario, is in need of a qualified professional to join the insurance program team under the School of Business. The professor will be responsible for designing, updating, and delivering a range of insurance-related courses for students. Candidates must be veterans of the insurance industry, with at least seven years of related industry experience. Post-secondary level teaching experience is entirely optional, but is a strong asset. More details here.
Insurance Advisor, TransLink
The South Coast British Columbia Transportation Authority (TransLink) has an opening for an insurance advisor role. The professional will provide advisory services and analysis to the senior manager of insurance & claims in support of the enterprise insurance program. The advisor will also coordinate and assist in the completion of information returns required for the annual renewal of the enterprise's insurance program. Candidates must have a CRM designation. More details here.
Commercial Underwriter, Palm Insurance Canada
Palm Insurance Canada is in need of a commercial underwriter in Calgary, AB. The underwriter will review individual and group applications for insurance to determine coverage, prepare underwriting reports, and answer any insurance-related inquiries clients may have. Due to the specialist nature of the position, candidates must have working knowledge of the oil well drilling industry. Applicants must also have the requisite designations – Insurance Institute of Canada membership or fellowship, CIP, FCIP – to apply. More details here.
Director of Insurance Risk Management, Wawanesa Insurance
Wawanesa is growing its enterprise risk management function by hiring leaders, such as for this director position. The candidate will ensure the accurate measurement, monitoring, reporting and control of enterprise-wide insurance risks, as well as associated escalation and governance processes. The director will report to the vice-president of risk management within Wawanesa's risk management function. Applicants must have at least 10 years of insurance industry experience – with three of those years in a leadership role. More details here.
Personal Insurance Executive, Hub International
Hub International is growing its personal lines team by hiring executives who can effectively build relationships with new clients. In addition to a generous compensation package based on the candidate's performance, Hub is also offering those hired for the role continued education through the CAIB and CIP programs. Applicants must have a level 2 general insurance license, as well as three years' minimum experience as a personal lines producer or account manager. More details here.