This week's top insurance jobs – January 13, 2020 | Insurance Business Canada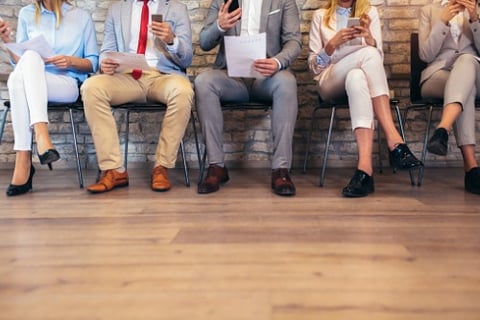 Each week, Insurance Business Canada shares top job opportunities from across Canada. Click here for a full list of the latest insurance jobs.
For this week:
Commercial Insurance Underwriter, Palm Insurance Canada
Palm Insurance Canada is in need of a commercial underwriter in Calgary, AB. The underwriter will review individual and group applications for insurance to determine coverage, prepare underwriting reports, and answer any insurance-related inquiries clients may have. Due to the specialist nature of the position, candidates must have working knowledge of the oil well drilling industry. Applicants must also have the requisite designations – Insurance Institute of Canada membership or fellowship, CIP, FCIP – to apply. More details here.
Commercial Insurance Underwriter (Cannabis), Economical Insurance
Economical Insurance has an opening in Toronto, ON for an underwriter under its specialty cannabis team. The underwriter will be responsible for the day-to-day management of accounts and will engage with stakeholders and partners. The professional will also manage new and existing cannabis property risks. Candidates must have a university degree in business administration or any other related field, and should have 10 or more years of experience working with complex to highly complex property risks. More details here.
Claims Adjuster, Colonial Adjusting & Appraisal Services
Colonial Adjusting & Appraisal Services is hiring claims adjusters in St. John's, NL. Adjusters are in charge of taking statements from consumers, as well as authorizing insurance claims. Adjusters will also be called to investigate insurance claims and determine their validity. Applicants must have a provincial insurance adjuster's license – no prior experience is necessary, but some exposure to auto insurance is a plus. More details here.
General Manager, My Insurance Broker
My Insurance Broker has an opening for a general manager role in Mississauga, ON. The general manager will help allocate material, human, and financial resources to implement organizational policies and programs, as well as create objectives for the organization by formulating or approving policies and programs. Candidates must have a bachelor's degree of five years or more to apply. More details here.
Insurance Underwriter, Western Financial Group
Western Financial Group is looking to fill an opening within its marine insurance team. The junior underwriter will liaise with insurance specialists to help ensure accurate risk assessment, as well as communicating with clients on new policy issuance and changes. Candidates must possess a general insurance level 1 license, and at least a year of experience in an insurance position. Having the CIP or CAIB designations is an asset. More details here.