This week's top insurance jobs – March 09, 2020 | Insurance Business Canada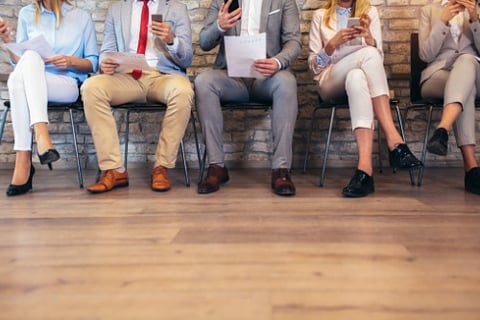 Each week, Insurance Business Canada shares top job opportunities from across the country. Click here for a full list of the latest insurance jobs.
For this week:
Insurance Administrative Support (Personal Lines), Marsh & McLennan Companies
Marsh & McLennan has an opening in Kitchener, ON for an insurance administrative support role. The professional will provide support to client-facing brokers with post-placement policy validation reviews, while ensuring that client records remain accurate. Candidates must have an RIBO license and at least a year of office administration experience. More details here.
Insurance Specialist, Marsh & McLennan Companies
Marsh & McLennan is also hiring an insurance specialist in Montreal, QC. The specialist will deal with policy reviews – specifically for the company's SME and micro SME business. The candidate will gather, review, and analyze client information to ensure that the materials produced from them are accurate, and then present those materials to brokers. More details here.
Insurance and Risk Management Coordinator, University of Winnipeg
The University of Winnipeg is in need of a professional to fill in a spot on its risk management team. The professional will administer the university's insurance function; ensuring coverage is in place and facilitating the filing of claims, among other responsibilities. The coordinator will also work with other members of the risk management team to identify and document risks to the university, and help exercise the university's disaster recovery plan. More details here.
Insurance Manager, Li Yang Insurance and Financial Services
Insurance professionals in Scarborough, ON may wish to consider this opening with Li Yang Insurance and Financial Services. The firm needs managers who can help hire, train, and lead sales staff. The manager is also expected to address customers' complaints or concerns. Those looking to apply for the role should have a bachelor's degree of at least three years. More details here.
Insurance Agent, Atlantic Shield Insurance & Financial
Atlantic Shield Insurance & Financial needs insurance agents in Dartmouth, NS. The agent is expected to sell automobile, fire, health, life, property, marine, aircraft and other types of insurance. Agents will also monitor insurance claims and respond to any inquiries clients may have. Candidates must have a valid driver's license due to the travel requirements of the job, and must have a Life Licence Qualification Program (LLQP) designation. More details here.