This week's top insurance jobs – March 16, 2020 | Insurance Business Canada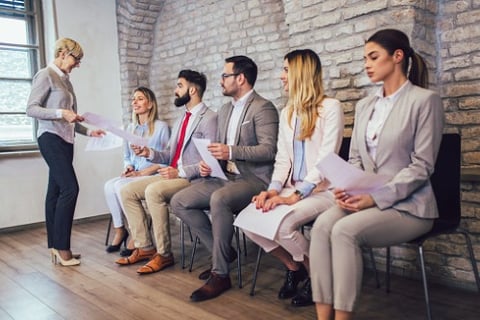 Each week, Insurance Business Canada shares top job opportunities from across Canada. Click here for a full list of the latest insurance jobs.
For this week:
Insurance Manager, Li Yang Insurance and Financial Services
Insurance professionals in Scarborough, ON may wish to consider this opening with Li Yang Insurance and Financial Services. The firm needs managers who can help hire, train, and lead sales staff. The manager is also expected to address customers' complaints or concerns. Those looking to apply for the role should have a bachelor's degree of at least three years. More details here.
Auto Insurance Trainer, Hub International
If you have at least five years of auto insurance industry experience, as well as an understanding of ICBC PolicyCenter & ADC, then you should consider sharing your expertise as a trainer with Hub International. The trainer will serve as a mentor to trainee agents, helping them understand concepts such as private markets, renewal book handling, claims reporting, and what to expect in customer service. Applicants must have a level 2 license and an MVB license. More details here.
General Insurance Agent, SSQ Assurance
SSQ Assurance has openings in Quebec for insurance agents. Agents will report to the director of general insurance, and will follow up on requests from customers for all general insurance products. Agents will listen to customers to identify their auto and home insurance needs, and will be proactive in selling insurance contracts. Applicants must have an aptitude for sales and customer service, and should be fluent in both English and French. More details here.
Risk Assessment Insurance Specialist, RBC
RBC is hiring risk assessment insurance specialists, who will be responsible for building relationships with wealth advisors within the company's wealth management team, eventually working with their high net worth clients. Specialists will provide advice based high net worth property insurance solutions. Applicants must have a general insurance license and should have a minimum of seven to 10 years of industry experience. More details here.
Insurance Specialist, TD Bank
Here is a job for insurance professionals in Markham, ON. The specialist will perform a range of customer service transactions, providing information or advice on services/products to existing/prospective TD customers. Applicants must have an LLQP license and more than a year of relevant experience. Bilingual fluency in both English and French is an asset. More details here.