This week's top insurance jobs - May 27, 2019 | Insurance Business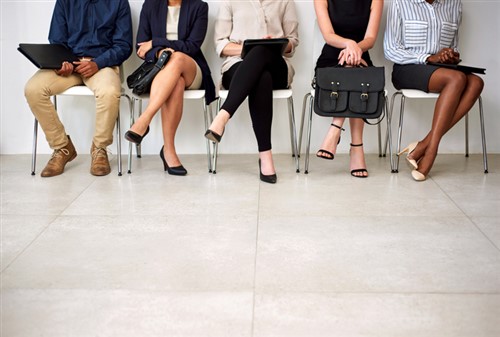 Each week, Insurance Business Canada shares top job opportunities from across Canada. Click here for a full list of the latest insurance jobs.
For this week:
Insurance Broker, BFL Canada
BFL Canada has an opening for an insurance broker in Calgary, AB. The broker is expected to establish client insurance coverage, calculate their premiums, and help customers select a method of payment. Some insurance experience is recommended for applicants, particularly auto, commercial, and P&C insurance. More details can be found here.
Associate Insurance Advisor, The Co-operators
Are you based in Nova Scotia and looking to work on a contractual basis? The Co-operators is looking to hire an advisor for a temporary position, helping the company's clients with their personal insurance needs. The role involves direct contact with clients, so strong interpersonal skills are a must. A general insurance license is also required for applicants – those without one must be willing to secure one within two months of hiring. You can apply here.
Insurance Actuary – Internship, TD Bank
TD Bank is opening its doors to interns looking to gain experience as actuaries. There are two internship openings: one for general insurance pricing and another for life and health corporate actuarial. Applicants must be currently enrolled in an actuarial, math or related university program. While prior knowledge in insurance is not necessary, some previous actuarial work experience is welcome. More details on the internship can be found here.
Insurance Agent, APEX Insurance Services
Those based in Richmond, BC should consider this opportunity by APEX Insurance. Agents are expected to help sell a wide range of insurance products within a fast-paced environment. Some experience in auto, home, P&C, and travel insurance is recommended. Only one vacancy for the role is available. You can apply here.
Senior Insurance Advisor – Delta Service Location, BCAA
BCAA's head office in Burnaby, BC is on the lookout for professionals who can serve as senior insurance advisors. Advisors are responsible for selling and upgrading products and services to both new and renewing BCAA members, as well as for managing member accounts. Applicants must have a Level 2 insurance license as well as a minimum of two consecutive years of general insurance experience. A CAIB certification is not required, but BCAA would highly appreciate those who do. You can read more about this job opening here.