This week's top insurance jobs – November 04, 2019 | Insurance Business Canada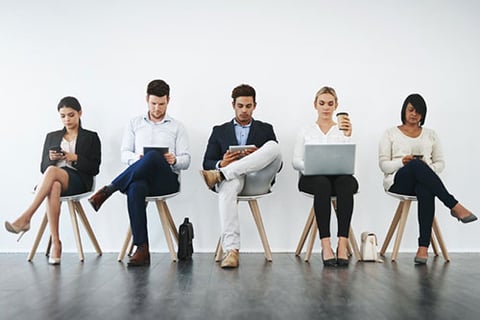 Each week, Insurance Business Canada shares top job opportunities from across Canada. Click here for a full round-up of the latest insurance jobs available in Canada.
For this week:
Personal Insurance Operations Manager, BrokerLink
BrokerLink is on the hunt for an experienced insurance professional to join its team in Toronto. If successful, the applicant will work to ensure operational excellence by improving processes and workflows, as well as assisting in updating standardized workflows, procedures, forms and letters, coverage standards, and service commitments. You can apply here.
Insurance Service Associate, Scotiabank
Based in Toronto, successful applicants will provide sales support to insurance consultants by creating and maintaining client and prospect records and preparing all necessary new business documentation – including pre-filling documents prior to meetings. You can apply here.
Insurance Advisor – Life & Wealth, RBC
RBC is looking for self-motivated, highly driven, and entrepreneurial individuals to join its field sales team in Toronto. As an accredited advisor, the successful applicant will provide integrated life insurance planning and advice to their existing network of referrals and new RBC client acquisitions. You can apply here.
Manager of Insurance Services, Bizie Consultants
Bizie Consultants is looking for an experienced professional for an opening at its downtown Toronto office. The manager of insurance services will be responsible for all aspects of the intake and document operations departments. The successful applicant will be responsible for the day-to-day operations, as well as the management of all employees within their department. You can apply here.
Actuarial Advisor – Individual Insurance, Desjardines
The largest cooperative financial group in Canada is on the look-out for an actuarial advisor for its office in Montreal. The successful candidate will help develop and update insurance products and services, as well as set, validate and monitor prices to support profitable growth. You can apply here.