This week's top insurance jobs – November 11, 2019 | Insurance Business Canada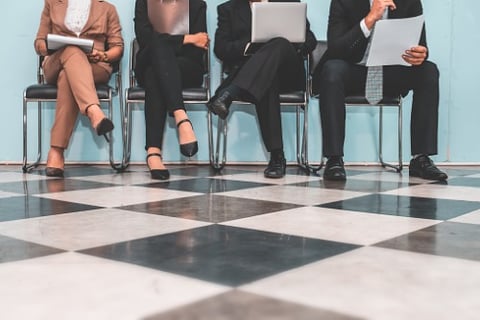 Each week, Insurance Business Canada shares top job opportunities from across Canada. Click here for a full list of the latest insurance jobs.
For this week:
Customer Service Representative, A&A Insurance Brokers
A&A Insurance Brokers in Windsor, ON is hiring customer service representatives. Representatives will address the insurance concerns and complaints of customers, and will be responsible for selling merchandise and arranging billing for services. Applicants must be well-versed in the use of computer applications such as MS Excel and MS Word, as well as Salesforce. Because travel might be involved, applicants must also have their own transportation. More details here.
Insurance Agent (P&C), CAA Insurance
CAA Insurance is looking to fill in an opening in its St. John location for an insurance agent. Candidates will quote and sell auto and property insurance to inbound callers, while assessing the needs of the customer. Applicants must be licensed to sell general insurance in the province, but having prior work experience in a P&C insurance environment is a major asset. More details here.
Customer Service Representative (Personal Insurance), Economical Insurance
Economical Insurance's Toronto, ON location has an opening for a customer service representative. The representative will serve as the first point of contact for personal insurance brokers for their inquiries regarding products, pricing, billing and payments. The candidate will also help brokers navigate the Vyne platform, as well as identify appropriate coverages for their customers. More details here.
Insurance Broker, Eisenhauer Insurance
Eisenhauer Insurance is hiring insurance brokers to fill in openings in both Halifax and Dartmouth, NS. The broker will assist in answering the insurance-related questions of the firm's clients. Eisenhauer is promising competitive pay, benefits, and a lot of room for candidates to grow their career. Applicants must have a valid broker license in NS, as well as a minimum of one year's worth of experience in an insurance brokerage. More details here.
P&C Insurance Advisor, RBC
If you are based in the Scarborough, ON area, you might want to consider this job opening with RBC. The company is in need of an insurance advisor who can offer home and auto insurance planning and advice to customers in the region. Candidates must espouse a "client first" mindset by meeting clients whenever and wherever they want – this means candidates must be capable of traveling in and around the region. Applicants must have a general insurance license; some experience in business development and relationship management is a major plus, but is not a strict requirement. More details here.