This week's top insurance jobs – November 25, 2019 | Insurance Business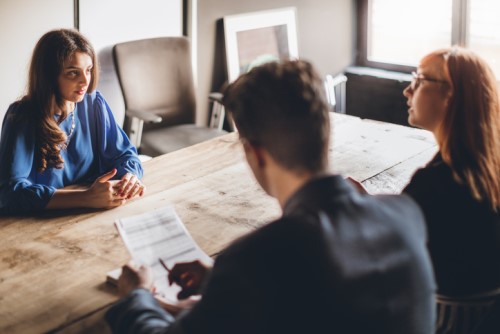 Each week, Insurance Business Canada shares top job opportunities from across Canada. Click here for a full list of the latest insurance jobs.
For this week:
Insurance Broker (Home & Auto), Vienneau Insurance
Insurance agency Vienneau Insurance is hiring an insurance broker who can fill an opening in either Dieppe or Shediac, NB. The candidate will help clients identify their individual insurance needs, and will either take calls or in-office visits from customers. Applicants must be fluent in both English and French, and should live within a reasonable commuting distance from the company's Dieppe office. More details here.
Insurance Sales Representative, Shobha Gowda Insurance Agency
Shobha Gowda Insurance is a Desjardins insurance agent in Scarborough, ON, and the agency is in need of an insurance sales representative. The sales rep will help sell automobile, fire, health, life, property, marine, aircraft and other types of insurance. Applicants must own their own transportation and must be willing to travel as part of their work responsibilities providing on-site customer service. More details here.
Insurance Sales Representative, Nacora Insurance Brokers
Nacora Insurance Brokers is a broker specializing in providing commercial transportation insurance solutions. The broker has an opening in Markham, ON for an insurance sales representative, in charge of engaging with clients and ensuring that their insurance needs are met. The candidate will also help in monitoring insurance claims made by clients and respond to any inquiries. Applicants must be fluent in both English and Mandarin. More details here.
Insurance Broker, Eisenhauer Insurance
Those based in either Halifax or Dartmouth, NS should take a good look at this job opportunity being offered by Eisenhauer Insurance. The company has openings in both locations, and is looking to grow its broker teams. Brokers will service the company's customers, reviewing coverage options and helping clients shop for insurance. Applicants must have a valid broker's license in NS. Eisenhauer also noted that it has an office puppy, to help motivate employees and cheer up the workplace. More details here.
Regional Insurance Supervisor, CAA SCO
Automobile association CAA SCO is seeking a new member to join its insurance team in Kitchener, ON. The regional insurance supervisor will help motivate, develop, reward, recognize, and inspire the association's insurance professionals. The supervisor will also ensure that auto and property insurance sales targets are met on a consistent basis. Applicants must have at least five years of insurance leadership experience, as well as a valid OTL license. More details here.