This week's top insurance jobs – October 07, 2019 | Insurance Business Canada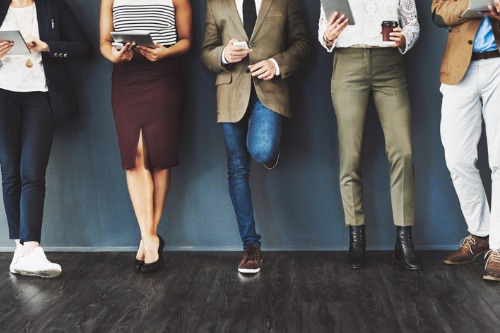 Each week, Insurance Business Canada shares top job opportunities from across Canada. Click here for a full list of the latest insurance jobs.
For this week:
Executive Vice-President and Chief Insurance Officer, SGI
SGI has created a new executive role for someone who will take charge of the company's strategic direction; this boils down to overseeing aspects of the company such as underwriting, pricing, product, and claims in both SGI Canada and the Saskatchewan Auto Fund. The incumbent will be based out of SGI's Regina office. Applicants must have "significant executive experience" in a multi-services organization, and should be a recipient of an advanced degree in business, mathematics, applied science or a related discipline complemented with an insurance or actuarial designation. More details here.
Group Benefits Specialist, RBC Insurance
RBC in Toronto, ON is hiring a specialist for its group benefits team. The specialist's role is to help develop a new way to distribute group benefits in Canada, while enhancing relationships with Dominion Securities clients within the region. Applicants must have an LLQP (life license), as well as three to five years of group benefits sales experience. More details here.
Customer Service Representative (Insurance), National Bank of Canada
The National Bank of Canada is hiring customer service representatives to help sell the company's insurance products. Representatives will handle calls from different clients, analyzing their needs to find personalized insurance solutions for customers. The National Bank has indicated that all applicants must be fluent in English and French, and that those hired for the role will be initially put through a training program, where they will learn more about their responsibilities. More details here.
Regional Licensed Insurance Agent, CAA SCO
If you are an insurance professional with at least three years of sales experience and are based in Oshawa, ON, then CAA SCO needs you. The company needs a licensed insurance agent who can provide service and guidance to clients, either over the phone or in person. Applicants must have a valid OTL/RIBO license, and should be working towards acquiring a CIP designation (if they do not have one yet). More details here.
Customer Service / Insurance Sales Representative, The Co-operators
The Co-operators has 12 openings for permanent positions as sales representatives in Moncton, NB. Sales representatives will quote sell basic automobile and property insurance to clients in accordance with the sales quality call flow, sales processes and underwriting guidelines. Representatives will also advise clients on which type of coverage would best suit their needs. Apart from P&C licensing requirements, applicants must also be fluent in both English and French. More details here.