This week's top insurance jobs – October 28, 2019 | Insurance Business Canada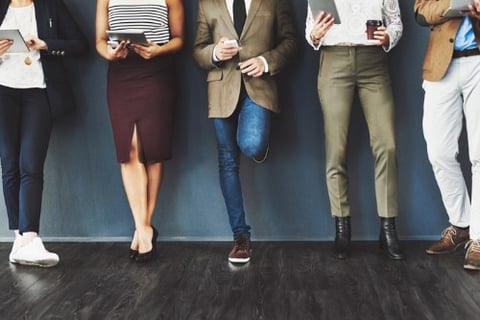 Each week, Insurance Business Canada shares top job opportunities from across Canada. Click here for a full list of the latest insurance jobs.
For this week:
Personal Insurance Operations Manager, Canada Brokerlink
Canada Brokerlink has one opening for an underwriting and operation manager in Toronto, ON. The manager will ensure the team's operational excellence by providing input on improved processes and workflows. The manager will also assist (when required) with updating standardized workflows, procedures, forms and letters, coverage standards and service commitments. Applicants must have more than 10 years of experience. More details here.
Director of Risk Management, Irving Business Services
J.D. Irving Limited in St. John, NB is seeking candidates for the role of director of risk management. The director is responsible for managing the company's property loss control program and the related insurance program. Candidates must preferably have a university degree in engineering, a minimum of 10 years of risk management and insurance experience, and a CRM designation. More details here.
Eastern Manager (Equipment Breakdown), Sovereign Insurance
Sovereign Insurance – a wholly-owned subsidiary of The Co-operators General Insurance Company – is hiring professionals to fill in a managerial position in its Eastern Canada equipment breakdown team, based in Toronto, ON. The manager is in charge of motivating and providing guidance to the team, while maintaining positive relationships with the company's brokers, the Co-operators, and other stakeholders. Applicants must have at least seven years of equipment breakdown insurance experience; being fluent in both English and French is a major asset. More details here.
Agricultural Insurance Agent, Department of Agriculture, Aquaculture and Fisheries
The Department of Agriculture, Aquaculture and Fisheries has an opening in its financial programs branch for an agricultural insurance agent, to be based in Fredericton, NB. The candidate will report to the regional agricultural insurance coordinator, and will offer sales and client services, compliance inspections, crop loss investigations, adjusting services and claim settlements. The agent will approach farmers directly to sell insurance and assist in entering their application, as well as respond to farmers' inquiries about their policy. A minimum of two years of related work experience is required for the job. More details here.
Senior Insurance Advisor, BCAA
BCAA in Surrey, BC has an opening for a full-time senior insurance advisor. The professional will be in charge of servicing BCAA members with their homeowners' and travel insurance needs, either by selling or upgrading members' products and services. The advisor is also in charge of managing customer accounts, updating them as required. Applicants must have at least two years of general insurance experience, with another year of experience in selling homeowners' insurance. More details here.