Lloyd Sadd leaders weigh in on challenges, opportunities in 2022 and beyond | Insurance Business Canada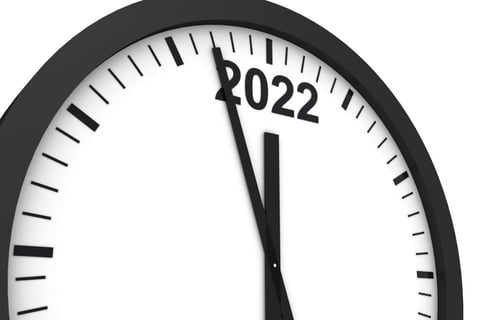 This article was produced in partnership with Navacord
Mallory Hendry of Insurance Business sat down with three leaders from Lloyd Sadd to discuss what brokers are likely to face in the coming months.
What can we expect to see in the insurance industry heading into 2022? That's a wild card question, believes Hailey Taskey, senior advisor and partner at Lloyd Sadd, a Navacord Broker Partner.
"I wish I had a crystal ball to see what's coming - I was asked the same thing going into 2021 and my interpretation and reality were two very different things," Taskey laughed. "But we do know nobody likes surprises. Brokers need to determine what their clients' challenges are and give them the tools to prepare for what could be coming in 2022."
Brokers should identify "glaring issues" as much as possible, Taskey advised, and have those hard conversations up front. For example, coming off of a busy 2021 most organizations in Canada are now facing supply problems, and won't have the inventory they require to sell in 2022.
"It's hard to manage the costs surrounding the shift in their organization, but it's about determining how we structure coverages so insurance isn't one of their main hurdles going into next year," she said.
Magdalena Cammidge, senior advisor and partner at Lloyd Sadd, said it's early stages when it comes to seeing the true impact of the COVID-19 pandemic, and the industry is still determining how clients and insurers will do business moving forward. COVID has affected every single industry and every single sector, and insurance companies weren't ready for it.
"It wasn't a foreseeable risk and it hasn't been addressed, so that's evolving as well - we're seeing a little bit of catch up being done on that front," Cammidge said.
Even before the pandemic it was already a hard market, and Cammidge believes it will continue at least for the next year or two as the industry grapples with "many more claims and much less capacity, especially in specialty lines." Although trends can be tough to predict until the first quarter, based on what she's seeing, cyber insurance and directors and officers liability insurance are emerging as two of the most challenging areas heading into the New Year.
With so many people working from home — and using unsecured Wi-Fi — since March 2020, there's been a significant increase in cyber losses and corresponding rating shifts in coverage. Different types of insuring agreements are being amended, and Taskey believes "we're going to see a possible reduction in the coverage being offered, but at a higher cost than we have in the past."
Tanya Sinclair, senior advisor and partner at Lloyd Sadd, agreed, saying if a company doesn't check all the boxes an insurer wants, they won't be able to get coverage. She's seen a few clients have to update their systems in order to satisfy the requirements, and now advises clients to take a look at an application as a first step.
"If they go through it and they're answering 'yes' to a bunch of questions that should be 'no', they may want to consider getting those scenarios and/or computer systems fixed first," Sinclair said. "Try to mitigate your risk on your own first and then use the insurance company second, you could say."
Now more than ever, internal risk management is key in helping brokers find viable solutions for different coverages, Cammidge noted, whether that be errors and omissions insurance, cyber, liability or D&O. The latter also experienced a shift in coverage beginning in March of 2020, and while D&O coverage is still obtainable insurers are "changing the way some of these policies respond as a result of increased claims in that sector," Taskey said.
"We're going to continue to find it difficult for some kinds of D&O placements as well as continue to see certain types of coverages that were always offered amended slightly and limited to an extent," she predicted. "Overall, it's going to continue to be a bit of a battle, but whichever way it swings - if there's bad news in 2022, or if we finally see some relief from this hard market - communication is key."
Clients need to be aware it's a challenging market, and it's on brokers to ensure they understand why, all of a sudden, their cyber premium has doubled, for example, despite having no claims. It goes back to the fact that nobody likes surprises - especially negative ones - and Cammidge recommends getting ahead of potential issues by creating a plan around renewal and putting strategies in place to make sure the client gets the best rates and coverage possible.
Sinclair, who "mainly lives in manufacturing distribution," manages large property risks where capacity is the most challenging part for her clients. She's constantly out in the marketplace trying to get certain percentages from certain insurers, and said you have to be on top of the underwriters — a marked change from previous years where you sent out submissions and heard back right away. Many insurance companies are understaffed, with underwriters handling up to double what they used to, and "there's a lot to say about picking up the phone and making a call to make sure you're going to get what you can out of them - those relationships with underwriters make a really big difference right now when it comes to whether your information is at the top of the pile or the bottom of the pile."
For Cammidge, who works with architects and engineers, being of greatest value to her clients means being aware of the industry's issues in a big picture way. Getting involved in advocacy associations keeps you in the loop, because you're at the table with a group of professionals discussing the risks that are top-of-mind for them at the moment.
"It allows us to help our clients manage issues because we can share suggestions and best practices," Cammidge said, adding she also recommends keeping in touch with clients regularly and proactively sending information and tips because "chances are the questions I'm getting from one client I've had from three others the week before."
"Regular thought leadership is critical and falls in line with the mandate of communication," Cammidge noted.
Having an industry sector focused client base makes it easier to immerse yourself in your clients' business reality and understand it more thoroughly than if you're "bouncing all over the place with different types of risks," Taskey said. She also places a lot of importance on being empathetic because otherwise it's difficult to create a solution for clients: you need to be able to relate to them. Understanding where they're coming from, how they're feeling and the unique challenges they're facing is another "big piece" to serving clients well, she noted.
Sinclair leverages her own sector focus to dig deep into what coverage a client actually requires to operate. When insurance is cheap, companies tend to buy more of it, but right now it's not a cheap product, she noted. Some individuals might purchase $50 million in liability, for example, but in the current market it might be advantageous for them to only purchase $25 million. In order to make an educated recommendation, "you have to know their business and the risks associated with it to determine what's best for the company."
Another trend Sinclair thinks will only intensify in 2022 is insurance companies spending more time going into the wording of policies and fighting paying losses, which again calls for a thorough grasp of your clients' business and a clear communication strategy.
"If you really want to understand insurance, it's me telling you what isn't covered versus what is," she said. "Doing the exclusion review with the client so they have a good understanding of what is and is not covered under the policy tends to take away any grey areas."
With so many unprecedented things happening in the industry, Cammidge is curious to see what the new normal will look like, whether or not there'll be changes to the service and insurance delivery model and generally how things will move forward over what she's sure will be "a very interesting and challenging year."
But despite hurdles real or potential, Taskey said she's still an advocate for the industry. It builds strength and resilience, and "once everyone gets through the hard market we'll be better individuals and better insurance professionals as a result."
"We'll have experience that will lend itself to our success long term," Taskey said, noting her overall advice stands the test of time.
"Learn the industry, understand your clients, practice good communication and we'll get relief at some point in time - it's coming."
Hailey, Tanya and Magdalena are the hosts of the Right Side of Risk Podcast, where they discuss challenges and opportunities for brokers and their clients in more detail. Listen to all available episodes here, and be better prepared for 2022 — whatever it may bring.
Navacord is a leading insurance and risk management brokerage firm dedicated to providing expert solutions to businesses across Canada.