Navacord forms partnership with PEI-based group benefits provider | Insurance Business Canada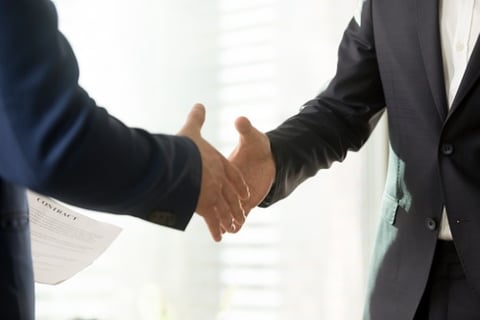 Navacord has announced that another broker has joined its team as a partner – the PEI-based insurance firm Cooke Capital.
Founded in 2003 as a division of Cooke Insurance Group, Cooke Capital specializes in custom group benefit plans and solutions for mid-market businesses.
According to Navacord, the new partnership with Cooke Capital synergizes the P&C and benefits lines of businesses between the two companies. The partnership also supports Navacord's business strategy of offering a more robust platform of product offerings, by expanding its benefits practice.
"Cooke Capital complements Navacord's business and is one of the few firms in Canada that has successfully cross-sold P&C and benefits," said Navacord president and CEO Shawn DeSantis. "In addition to expanding our reach to the Maritimes, Danny and his team bring a lot of value to our benefits practice and we are pleased to welcome them to the Navacord family."
"Joining Navacord provides Cooke Capital with economies of scale to grow the operations and add national clients, while retaining their local brand and organizational values," commented Navacord executive chairman T. Marshall Sadd.
Sadd added that Cooke Capital, like many entrepreneurial brokers, is a team of "strong builders" who have created a successful business strategy – the partnership with Navacord only enhances what the firm has been already doing so well, the chairman stated.