Trucking industry needs brokers to 'dive deep' into operations | Insurance Business Canada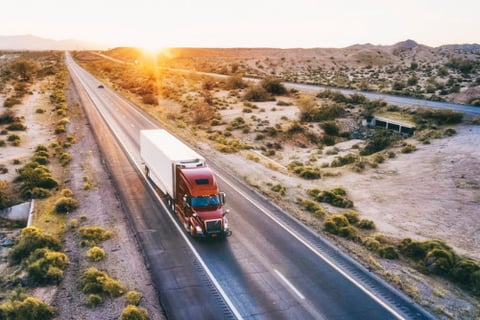 At the end of the day brokers aren't a commodity, they're a service. Like an accountant, lawyer or doctor, brokers help clients to identify an issue and – most importantly – help find solutions, said Rob Hill, account executive at Jones DesLauriers.
"We're not a Walmart where you come in and buy your insurance from us and we say 'have a nice day'," he said. "Brokers should be involved in safety meetings, in the claims handling, in the ideas of what steps to take towards safety. You should truly be involved from that standpoint."
Brokers should bring to the table analytics and other detailed information - for example, not just reporting that the company had a truck involved in an accident six months ago, but breaking down accidents by factors like mileage and outlining different areas that can be improved on. Hill, who's in the construction and transportation insurance sector with a focus on long haul and heavier commercial fleets, said consistent reviews of data – especially if there is a problem – and ensuring the team is properly trained, are ongoing issues for trucking companies. Brokers are an important part of that dynamic.
"It's about those honest conversations with clients, explaining to them the reason they're having issues or not having issues because of what they're doing very well – or very badly," he said. "We really dive deep into their operation."
Brokers should also keep clients updated on industry standards and how they're doing in comparison. On both sides of the equation, the "good old days" are gone. For brokers, there's no more binding a policy and saying, 'see you in 365 days for your renewal' and, for companies, there's no more sticking an employee with an AZ or DZ license in a truck and waving goodbye.
Hill said that's why it's important for a trucking company to work with insurance brokers who are trucking insurance brokers - you want to deal with an expert. With so much happening on the regulation and safety sides of the industry, he noted, maintaining minimum standards such as "legally allowed" or "compliant" isn't good enough. Now, you need to be best-in-class, or shooting to be best-in-class.
"It can't just be, 'I did this because it's regulated,' you have to show the steps you're taking to go above and beyond that," Hill said. "We make sure we have constant contact with our clients about regulation changes."

A perfect example is the electronic logging device (ELD) situation in Canada. They're mandatory in the US, but companies driving in Canada had until June 21 to scrap paper logs and have full ELDs in their fleet's trucks. Despite doing the best they could, it was a large undertaking and that deadline wasn't met. The government ultimately extended the hard deadline by a year as they roll out education and awareness first, and "it's our responsibility to get that information into our clients' hands and let them know they have to get them done."
Generally, Hill said he's seeing "a mix of things" with his clients when it comes to issues they're facing. In Canada, the rules from one province to the next don't vary much — there are differences when it comes to things like the weight of the vehicle, or the type of trailer allowed, and the federal government has voiced a commitment to making regulations uniform from coast-to-coast. But in the US, things like materials, or hours of service, are classified differently.
"There are a lot of ups and downs. If you're not paying attention you can get burned pretty quick," he added.
An increasing area of concern is the rising number of people hitting policy limits if an accident occurs in the US. Despite best efforts to prevent them, serious accidents still occasionally occur and the difference between Canada and the US is what amount people can sue each other for. A truck getting into a fender bender in the US used to mean a payout of $20,000, for example, but now they're suing for the policy limit of $2 million-$5 million.
"It's throwing a dart against the board to see what sticks, and whatever sticks they get," Hill said. "Litigiousness has become a major factor on the transportation side."
For Hill, the idea behind what he does - the ability to help people travel long distances, deliver the required goods and be protected while doing it - is important to him. He noted that it's nice to help the end user, adding that, with many truck drivers in his family, "transportation is what I know."
"There's a way to write this type of industry properly, where the insureds can stay safe, the markets can make money and everyone's happy," he said. "It's not just about collecting a pay cheque in this type of industry."