Unique shareholder opportunities at Navacord work to recruit and reward | Insurance Business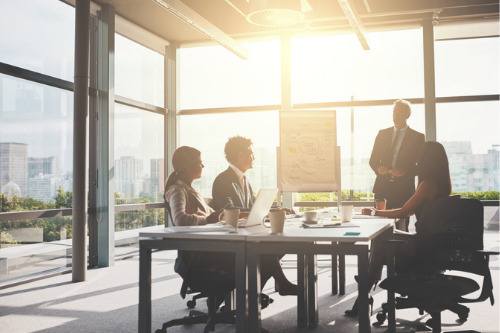 Navacord has been experiencing tremendous growth, both organically and through a series of M&A over the last few years, attracting talent from across and beyond the insurance industry. But those who are joining Navacord aren't just in it for the next couple of years in their career, they are passionate about the long-term growth of the business and being on a journey with the entire organization to build the Great Canadian Brokerage. For those interested in building business with the team, shareholder opportunities work as an effective recruiting tool and rewarding retention strategy.
Later this month, Navacord will welcome a new batch of shareholders into the fold, and among them will be not just producers, but operations staff as well. Operations are a valued part of the client service team and providing shareholder opportunities for this group is a significant opportunity to boost productivity and continue positive client relationships.
Historically, equity has always been provided to those that are considered revenue generators, who are bringing recurring commission to the business. But as Navacord has grown and evolved, it now has more leadership opportunities not only within each of the brokerages but also across the business. This has led to a wider scope of operational roles, which have become critical to the ongoing growth and success of the organization, now seen as key contributors on par with producers.
"This is not a new offering, we just didn't have a tremendous number of operational roles previously," said Kristin Coulombe, senior vice president of human resources at Navacord. "But as we grew not only our smaller independent brokerages, but Navacord as a whole, we recognized the opportunity we had to look at the total rewards package for these key contributors, which includes equity as a retention strategy."
Navacord's total rewards package is a distinct offering that not a lot of brokerages are able to offer or have but, for the individual, "it's exciting and lucrative, to be quite blunt." Though Coulombe can't get into the dollar value details, she can definitely say there is no equity model like this in market for key contributors who are considered back office or operational staff.
Navacord's whole business model is unique and challenges the standard aggregator approach - many smaller brokerages and large insurance providers don't fully understand until they're integrated into it. The recruitment process often finds Coulombe talking with senior-level talent about Navacord's culture and how the company operates within a decentralized model that maintains the local-touch service and distinct identity of broker partners to maximize growth. She said it's an innovative and fresh approach that needs to be experienced - the tremendous amount of stewardship, sharing, networks and communities that exist within Navacord are a game changer for development and growth.
"Where you would expect closed doors or competition, you find a culture of collaboration and innovation because we offer such a bespoke approach with everything we do, whether internally around total rewards or externally with what we offer clients," Coulombe said. "Talent gravitates towards that. Whether you're a senior operational leader or a producer, you realize your career is in your hands, and you have all the tools around you to make it what you want. You're not handcuffed in any way."
Because Navacord attracts talent both within and outside of the insurance industry, Coulombe said they appreciate there are many different compensation models out there. The company offers are not cookie cutter and different models can be arranged depending on what the talent is looking for. When the package does include an equity component, Coulombe said they take the time to talk about how that could increase the person's net worth in years to come. In certain instances, Coulombe and her team will even build financial models with individuals to help them see the value of their contribution over a period of time with Navacord.
"That is a differentiator - I don't know any organization that can paint that picture," she said. "It really is tailored to each individual based on their career path in our organization and designed to drive growth."