'We knew that change was coming and that we needed to be part of something bigger' | Insurance Business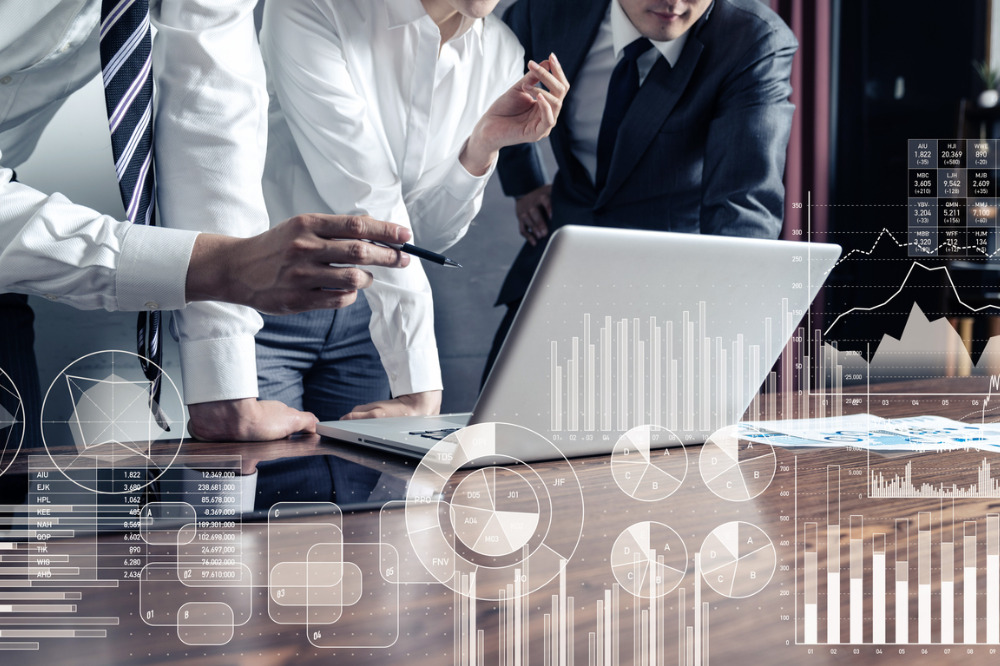 In the broking business, having a strong presence in the community is crucial to both establishing ties with clients and understanding their insurance needs, as well as ensuring the success of the brokerage over the long-term. That's why for Navacord, 'local touch matters,' in addition to providing support and services to its broker partners that gives them access to the group's 'national strength.'
Read more: Behind the scenes of being a broker partner at Navacord
Two of Navacord's broker partners recently spoke with Insurance Business on why local touch is so important to their businesses – especially since brokers are the experts in their communities and are attuned to how the market uniquely affects their clients – as well as how Navacord promotes this value, while also allowing its brokers to leverage the strength of the larger organization.
"Local touch is vital to helping a community grow," said JP Mitchell, managing partner at the Hamilton-based Mitchell & Abbott Group, a Navacord broker partner. "At Mitchell & Abbott, we have always had a strong presence in our community, whether it's being involved in community activities or offering sector expertise and exclusive products that help our local businesses grow."
The brokerage strives to bring the personal touch to all of its client relationships, for both new and existing clientele, and having that local presence creates more face-to-face opportunities within a brokerage's local network, whether it's in person via on-site visits or through video conferencing, which has become the norm over the past few months.
To aid in brokerages' efforts to maintain a local presence in their communities, Navacord offers a model that's unique from other broker groups in the marketplace.
"Throughout Henderson's history, there has always been a risk management focus for our clients. Navacord's local touch model allows us to maintain autonomy on what's most important – servicing and advising our clients in our unique Henderson way," explained David Reidy, president and CEO at Henderson Insurance, a Navacord broker partner with offices in Regina and Moose Jaw.
Navacord's 'local touch, national strength' model resonated with Reidy because it's the best of both worlds for clients and advisors – being a Navacord broker partner means that Henderson can maintain its client-customized, unique approach to risk and insurance, while being able to rely on the power of a growing, highly innovative and collaborative national broker.
Read more: Two Ontario-based insurance brokers join Navacord
Mitchell, who is the fourth generation of Mitchells in the broking business, is also familiar with how the Navacord model has allowed the brokerage to keep its identity, take care of its employees, and harness the resources offered by a national firm. "Navacord believes in the entrepreneurial spirit, with the backbone of the company being built by families and owners serving owners," he told Insurance Business, noting that since partnering with Navacord, "We continue to offer the same services under the same brands that have made us unique."
But 'local touch' doesn't mean that Navacord broker partners stay small – in fact, it's quite the opposite.
"Navacord has provided tremendous opportunities for our people to grow in their careers and has allowed us to recruit others that want to be a part of it. When you can build a talented team, growth comes much easier," noted Reidy, adding that the pipeline of resources that Navacord provides to brokers is tremendous. "And I don't just mean the IT and risk services – the expertise across the country and the culture of collaboration allows our team to access experts that are motivated to help them."
Read more: Navacord leaders reveal what it takes to attract top risk advisors
This support couldn't come at a better time, considering the ongoing challenges in the commercial market and the fact that many brokers haven't yet seen a hard market in their careers, let alone one like this. With Navacord by their side, broker partners are not fighting through this market on their own, said Reidy, and are instead collaborating with Navacord partners across Canada on a daily basis to solve clients' problems.
Looking back on Henderson's decision to partner with Navacord, Reidy says it was the right move for the brokerage.
"We knew that change was coming and that we needed to be bigger or part of something bigger," he said. "However, we wanted to continue to build on the unique 107-year Henderson story. For us, Navacord was the best option so that we could accomplish this."