Broker perspective: Airbnb Host Guarantee Protection cannot replace homeowners' insurance | Insurance Business Canada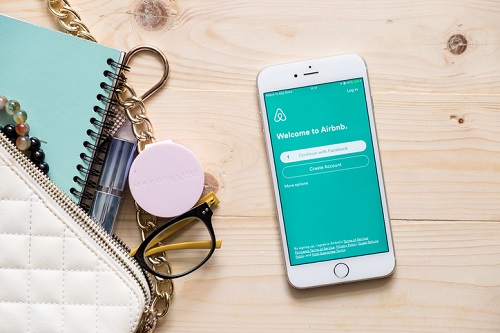 Airbnb was back in the news earlier this month after inviting the Trudeau Liberals to regulate their business model and impose regulation that would require Airbnb hosts in Canada to pay taxes. The submission came amid pressure from the firm's critics, especially the Hotel Association of Canada, which believes rental hosts with high earnings should pay taxes like hotel chains.
The online rental platform doesn't seem concerned about potential taxation impacting business. After 10 years in the Canadian market, there are around 80,000 hosts offering places to rent in Canada, earning on average about $5,500 per year. As the short-term rental platform and others like it continue to grow, there are insurance opportunities and challenges for brokers to tackle.
One of the key insurance challenges when it comes to short-term rentals is the lack of understanding around what insurance policies apply and when, according to Lucie Lee Frappier, residential team leader at APRIL Canada, which offers a tailor-made residential solution for Airbnb and short-term rentals.
"Airbnb provides all hosts with Host Guarantee Protection, but it's important for the hosts to understand that the Host Guarantee should not be considered a replacement or stand-in for homeowners' or renters' insurance," Frappier told Insurance Business.
The Host Guarantee does not protect things like: shared or common areas, mysterious disappearance of items, cash and securities, pets, personal liability, reasonable wear and tear, vehicles, watercraft, property in transit, or identity fraud. Therefore, it's important for short-term landlords and Airbnb hosts to consider purchasing other liability coverages.
"Insurance brokers servicing short-term rental clients should try to remember that almost all insureds don't realize that an Airbnb exposure can impact on their home insurance," Frappier added. "On average, about 25% don't even consider home insurance issues and the remaining 75% tend to assume they're covered.
"It's important for brokers to be systematic and specific in their questioning with both new prospects when doing a new business quote and with existing clients at renewal updates. For example, if you're discussing a homeowners' quote, ask the client if they're renting their home on a short-term basis through platforms like Airbnb or Kijiji HomeAway. If the client answers 'no,' advise them that if they think about short-term renting their home at some point, they must discuss it with you prior. If not, they risk their policy becoming void in the event of a loss, which means a claim won't be paid out."
As well as advising clients about insurance coverage, brokers can also assist short-term landlords and rental hosts with risk mitigation advice. Some of the most common claims to arise in the short-term rental market relate to vandalism and theft. Mitigation against such perils could include carrying out proper background checks (on Google, social networks or through guest reviews), profiling guests (asking their reason for staying, having a maximum total of guests and a minimum age), and engaging with the guest via email or over the phone to get a sense of their personality. Frappier also advises hosts (or a trusted alternative) to be there to welcome the guest to the property and to say goodbye when they're leaving. This enables the host to check everything's in order, she said.
"Short-term rental hosts should also feel free to have their own rules and have the guest sign a rental agreement," Frappier added. "They should secure their personal belongings and make sure their home is safe and clear of any hazards that might cause a guest to trip or fall. It's a good idea to create a 'Dos and Don'ts' list and easy instructions for how to use household appliances and utilities in order to avoid any accidents or injuries."