Broker perspective: Due diligence needed as carriers crack the whip in commercial auto | Insurance Business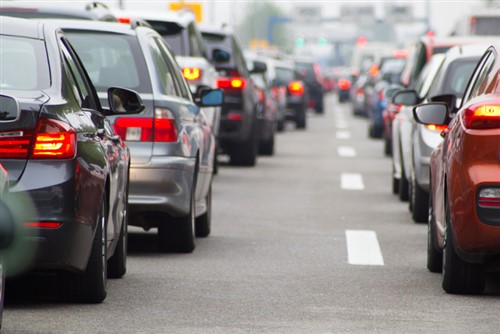 Commercial auto is a vast insurance market. It covers anything from a business commute in a personal vehicle to long-haul trucking. The insurance requirements for a 2018 Honda Fit delivery car vary greatly to those of a Class 3 heavy-duty pickup truck. It takes a lot of due diligence on behalf of the broker to make sure all stringent requirements are met.
"One of the biggest challenges we face right now in commercial auto revolves around driver experience. Insurance carriers are really cracking down on the amount of experience they require drivers to have before insuring them on particular classes of commercial vehicles, such as freight liners and one-tonne trucks," said Brett Nichol, commercial account executive at Ontario-based Programmed Insurance Brokers.
"A lot of younger, inexperienced drivers in the commercial auto space have the goal of becoming long-haul truckers or heavy machinery operators. They often start lower down the chain in retail auto, like delivery, where qualification requirements are not so strict. But moving on to more heavy-duty vehicles requires a certain level of experience – and insurers are really starting to police that."
Insurance carriers are likely cracking the whip in the commercial auto space as a result of increased loss trends. According to the Canadian Press, the Ontario Provincial Police responded to more than 6,200 collisions related to transport trucks in 2017, of which 69 were fatal collisions, killing a total of 84 people. While distracted or dangerous driving doesn't necessarily correlate to the age or experience of a driver, it's a safe bet that those with more years behind the wheels of these complex vehicles have more of a feel for how to drive them safely.
"This is an issue across Canada. As brokers, it's incumbent upon us to carry out appropriate due diligence and best practices, and to make sure our clients understand what level of experience is needed before they hire new drivers," Nichol told Insurance Business. "Brokers should advise commercial clients to study drivers' abstracts, make sure they have clean records, and ensure they have experience in operating heavy unit vehicles.
"Most brokers who do this job understand that communication with commercial clients is key. It's really important to stay ahead of the curve and keep clients updated about decisions coming down from insurance carriers. If insurers are cracking down on commercial auto driver experience, brokers have to let their clients know so that they're prepared and can make the appropriate staffing decisions. The broker needs to be the trusted advisor and please the end consumer."
Related stories:
Broker Perspective: Getting a finger on the pulse of your clients
Broker Perspective: Insuring food and beverage industry is tricky but tasty