Broker Perspective: Nobody wins in Trump and Trudeau trade spat | Insurance Business Canada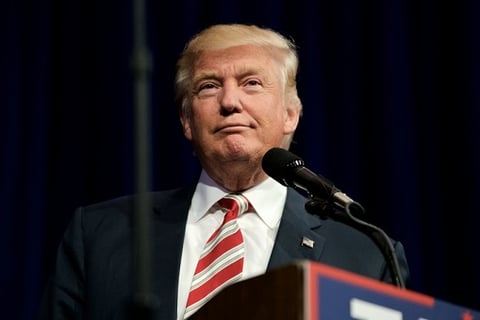 Canada's retaliatory measures against the Trump administration's introduction of steel and aluminum trade tariff hikes came into effect on Sunday.
True to his word, Prime Minister Justin Trudeau and his Liberal Government launched counter levies of 25% on assorted US metals products, as well as 10% tariff hikes on hundreds more US goods like ketchup, whiskey and orange juice. The retaliatory tariffs are tit-for-tat with US duties and are estimated to total $16.6 billion.
Trade tensions between Canada and the US have been high throughout the North American Free Trade Agreement (NAFTA) talks, with Trump attempting to strong-arm negotiations and Trudeau saying Canada "will not be pushed around."
But what impact do these tariffs and general trade protectionism have on Canadian companies and their credit risks? Insurance Business caught up with Michael Sullo, client executive, trade credit specialist at BFL Canada to get his perspective on the issue.
What impact might President Trump's trade tariffs and any Canadian retaliatory tariffs have upon Canadian companies and their potential credit risk?
The imposed tariffs and Canadian retaliatory measures are not the only problem in this equation. Consumers of both steel and aluminum will be paying more for the product, and long-standing trade agreements like NAFTA may also be negatively impacted given the disruptive nature of these changes. This would not only create more uncertainty in trade, political and foreign relations, but would consequently affect credit risk in a negative way.
In a nutshell, nobody wins. Especially not those who find themselves at the end of the supply chain, being left holding the bill.
Why is trade credit insurance so important in this era of trade protectionism?
With changes to regulations, trade agreements, the imposing of tariffs, and a potential trade war looming, trade credit insurance becomes a very relevant topic of discussion and also an essential part of the credit risk management process.
The protection afforded by trade credit insurance not only secures existing trade and annual profits, but also ensures the continuity of Canadian businesses who are being affected by this shift. That being said, some Canadian businesses may become reluctant to continue doing large volumes of business with the US given the current disruptions, and may seek relations abroad in order to bridge the gap and find alternative trading partners.
Securing trade with new partners via trade credit insurance is a valuable tool used by many Canadian exporters in order to expand their business abroad and into new territories. Given the current level of uncertainty we're facing, we believe that trade credit insurance is more important then ever. Canadian exporters need to 'protect' themselves against these obstructive policies.
How healthy is the trade credit insurance market in Canada?
It all depends how we look at it and what we compare the Canadian trade credit insurance market to. If we look at the last five years, then yes, it's healthy only in the sense that it has grown from where it has previously been sluggish. If we look to other regions, like western Europe with a 12-20% market penetration, then we're far behind with our 5-8% of applicable business purchasing the product. Given that trade credit insurance is typically an unknown to most businesses, this is no surprise.
The product is designed as a proactive measure against financial loss, which is why the current rise of political uncertainty should prompt brokers and business owners alike to seek this sort of coverage in order to avoid being put into a reactive situation, after an unexpected loss has occurred. Awareness and education will be an important factor for the Canadian trade credit insurance market to show positive growth over the next few years, and over the long term.
Related stories:
Trump trade tariff increases credit risks for US firms
La Caisse investment in major commercial broker is about more than financing