Broker Perspective: Taking HNW clients beyond the battle of premium | Insurance Business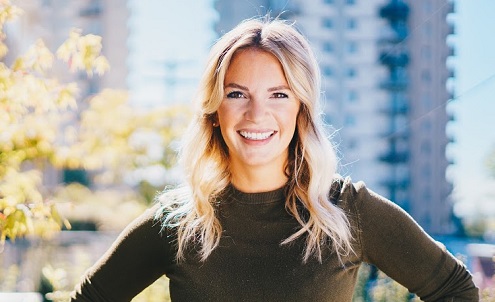 Personal wealth accumulation in Canada is on the rise. More and more people are collecting assets and transitioning between socio-economic spheres. It's vital that insurance keeps up with asset collection and investments – but this is not always the case.
Many individuals who enter the high net worth realm do so unknowingly, which means they're often totally oblivious to the fact that they're drastically underinsured. That's where insurance professionals like Shaw Sabey & Associates' Dorothea VanHerWaarden (pictured) come into the equation.
VanHerWaarden launched Shaw Sabey & Associates' private client group, which provides a tailored, VIP service to high net worth clients. Under VanHerWaarden's management, the group has achieved significant growth and expanded its reach to provide personal lines services to the Shaw Sabey & Associates commercial sales team.
Insurance Business caught up with VanHerWaarden to learn more about Canada's high net worth markets and find out what brokers need to do to achieve success in this area:
Tell us about some recent trends in the high net worth insurance markets in Canada.
I think a trend we will find in 2018 is cyber. Homeowners are realizing cyber is not just a commercial threat but a personal one too. I think this will be the next big thing in the industry.
What challenges do brokers face when serving high net worth individuals?
Media projects insurance as a battle of premium, with the same insurance/better price slogan. This type of marketing convinces the buyer that all insurance is the same and encourages them to shop on price. Our challenge with high net individuals is to change their mindset from focusing on price to focusing on their specific risks and insuring their assets with the best provider for their needs, regardless of price. We act as a consultant and give them examples of different coverages with different outcomes.
High net worth individuals are often under-protected when it comes to insurance, perhaps because they don't understand the coverage options available to them. What can brokers do to improve this?
Brokers need to take their time and assess their clients' needs. This is imperative for both parties. For a broker, it protects them from a E&O claims and for the client, it not only allows them to understand coverages better, but it helps seal a trusting relationship with the broker.
How do you expect the high net worth insurance space to evolve in Canada over the next few years?
I think we will see a huge trend towards online buying. We see it already in the East Coast and the US, but I think we will see a huge shift, nationally, to online purchasing. Basic risks (i.e. tenants condos) will become a product you can purchase online with any brokerage whereas, for high net worth clients, we will start to see more services offered and a real divide in how to buy will begin to develop between high net worth and standard markets.