Broker perspective: The benefits of a family-owned insurance brokerage | Insurance Business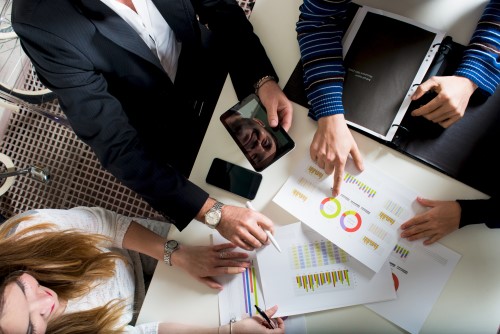 The insurance broker community in Canada has its roots set deep in family and tradition. It's still rare to visit a local brokerage and not meet multiple members of the same family, or at least spy photos of past generations hanging on the wall.
For Tiffany Reider, insurance broker at Manitoba-based Reider Insurance, she was born with the insurance industry practically pumping through her veins. Her grandfather, Morley Reider, started Reider Insurance in a small office off Corydon, Winnipeg, in 1966. Fifty plus years later, and with seven additional locations throughout Manitoba, Reider is now the first of the third generation to join the family business.
"I believe family-owned, independent brokerages bring a different type of product to the table," Reider told Insurance Business. "For instance, at Reider Insurance one of our core business values is to treat everybody like family. We treat our employees like they're family, and we treat our customers and clients as family because that's how we would want to be treated.
"We've seen lots of changes to the insurance industry in Manitoba over the past five years, especially with regards to brokerages being acquired by bigger companies. Reider Insurance is now the largest independent-owned brokerage in the province. We have no ties to any insurance company, whereas some of our most longstanding competitors have been bought out. In my opinion, when family-owned brokerages are bought out by larger, more corporate companies, they're at risk of losing the family feel and effect."
People who visit their local insurance broker do so by choice. Most consumers have access to the internet or a smart phone through which they could buy their insurance directly from a carrier. Those who visit the broker want to speak to a trusted advisor and get the exceptional customer service that can't always be matched by direct-to-consumer models.
There are multiple ways for brokers to become that community-centric, trusted advisor. Reider, for example, spends a lot of time giving back to the community and volunteering for local organizations and causes. She has volunteered for The Huntington's Society of Canada, the Crohn's and Colitis Foundation, and the Siloam Mission to name just a few.
"No matter what career you're in, I think it's really important to be an active presence in the local community and give something back to the people you deal with on a daily basis," Reider commented. "Clinging on to the family idea, Winnipeg may be a big city, but we're all still family. We can work together and do our best to help others. That's why I volunteer and work with as many local organizations as I can."
Through her position in the Insurance Brokers Association of Manitoba Young Brokers Committee, Reider encourages other young brokers in the province to get out into local communities. In January 2018, the Committee helped out at the Siloam Mission – a non-profit Winnipeg-based organization providing basic needs like meals and shelter.
Some of the young brokers were making meals, others were serving or cleaning, and everyone was chatting and connecting with the locals. Touching back on the family theme, nothing screams family like a warm meal served by a friendly face.