Broker 'pumps the gas' into new ventures in the trucking space | Insurance Business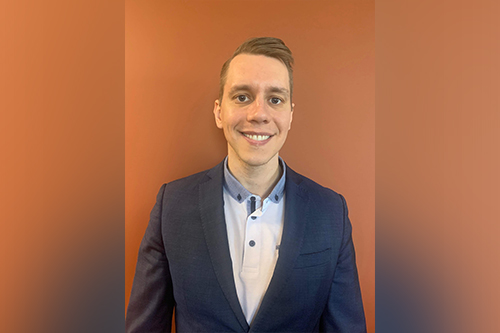 The insurance industry is filled with many different lines of businesses and roles that new entrants can explore to pinpoint the right road for them. That's what Sam Off (pictured) learned when he entered the world of insurance after graduating from university in 2011.
Off, who was recently nominated for the Insurance Brokers Association of Ontario's (IBAO) Young Broker of the Year award, got his start in the industry at a call centre brokerage selling home and auto insurance after getting his Bachelor's degree, but soon realized that this avenue wasn't the one for him. So, he turned to commercial lines, getting hired at PBL Insurance as a commercial account manager, and got his first taste of the auto business.
"I worked on the taxi program for three years as a service broker, where I learned a lot about commercial auto, customer service and soft skills, and the kind of things that I would later use with National Truck League," said Off, today a transportation insurance specialist at the London-based brokerage.
Read more: Insurance group requests more than $1,000 in taxi premium increases
When he initially moved over to National Truck League in 2016, Off started in the service department where he learned all about trucking – the ins and outs of the industry, the challenges drivers are facing, and the kind of goals that they want for their companies, especially new venture trucking operations.
"Now, this is my second year as a producer," he said. "And I love to specialize in new venture operations - so people that own their own truck. They're owner-operators with an existing fleet and then decide, 'I want to start my own business.' They call me and I take them from point A all the way to where they're able to open their business, get their own authorities, slap their name on the side of the truck, and have that real pride and ownership."
Off particularly enjoys working with husband and wife teams, who both drive the same truck and often live in it as well, always having their business on the go.
"What's really a thrill for me is to see them go from the one truck to maybe a couple years later, I'm able to bring them to a fleet status where they have 10-plus trucks," he told Insurance Business. "That brings me a lot of pleasure too, just to see how well they can expand."
Developments in the commercial auto space more broadly also keep drivers and their brokers alert, from the electronic logging device mandate – that most of National Truck League's clients are already in accordance with because of its presence in the US since 2017 – to having electronic pink slips. The latter was a big deal because the brokerage then developed an app for clients to be able to issue certificates of insurance right from their phone to their shippers.
Read more: Insurers react: Fixing Ontario's auto insurance 'very challenging'
"Oftentimes, truckers have to rush to get the load first or it will go to the next trucking company, so to be able to quickly turn around proof of insurance to their shippers using our app was just a massive development that really helped us retain our clients and helped them get the loads that they need to make money," said Off. "As far as the auto product goes, we're seeing across the board rate increases. It certainly can be difficult to sell to the client, especially if they've had no claims on renewal. Basically what we're just telling them is that it's a hard market right now and if you're with a market that you trust, and they're stable and they're still offering you renewals, you're one of the good ones, because there's many, many clients right now that are going through cancellations or have to be remarketed to a substandard market company. We're trying to make sure that we're working with the right kind of clients now and not taking on any substandard risks going forward."
Read more: How brokers in Ontario's tough auto market can prove their value
Outside of the office, Off is also involved with the London Insurance Brokers Association (LIBA), where he's currently the vice president and where he will be moving into the role of president next year. The association does a lot of events with Fanshawe College, which has a reputable insurance business program and sees between 50 and 60 graduates come out of it each year.
"It's just fantastic to see all the young faces coming into [the industry]," said Off, adding that it's a great time to be a young broker right now. "It's an exciting time for someone like me, who's been doing it for just under a decade, because I'm coming into the level now where I'm hitting my stride as to where I want to be and where I want to go."