How brokers in Ontario's tough auto market can prove their value | Insurance Business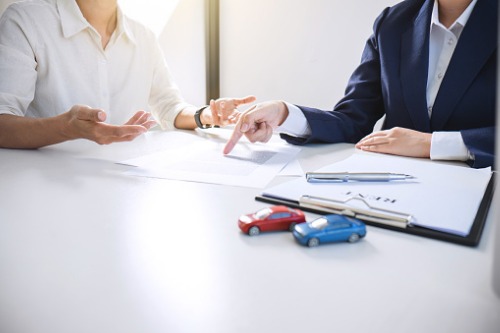 Despite industry stakeholders continuing to shine a harsh light on the realities of expensive auto insurance in many Canadian provinces, rates just keep on climbing. In Q2 of 2019, rates shot up across several provinces, according to online comparison site LowestRates.ca, with drivers in Alberta seeing the steepest increase compared to the same quarter last year, at 16.20%. Meanwhile, rates in Atlantic Canada rose 13.29%, while in Ontario, the average cost of auto insurance is up 13.85%.
Even within a province's borders, however, the auto insurance picture can vary from region to region.
"In northwestern Ontario, it's a little different than southern Ontario, but it's all relative. We're seeing a really big displacement of what companies are taking, and the rules and underwriting guidelines for what they'll take has changed the landscape as far as placing customers with proper companies for auto insurance," said Myles Kuharski, personal insurance sales manager and branch manager at Gillons Insurance Brokers in Thunder Bay. "Of course, premium is always a factor in that. What we hear is that the companies can't get enough rate based on the claims that are being paid out – pretty simple insurance terminology, but it's hard to explain that to a customer."
At Gillons, the broker team is trying to provide as much information to consumers about what's happening in the marketplace, though oftentimes this "falls on deaf ears," said Kuharski, when people are talking about premiums and how they can save money.
"Offering as much choice as possible and providing as much clarity is something that we found has helped our customers navigate through this hard market in insurance, and specifically with auto," he added.
The tough auto landscape has also underscored the value of insurance, and, specifically, the value of the broker channel.
"Insurance is a handshake and a piece of paper, until you have a claim – I've said that to customers for years. When you can provide as much clarity as possible about the product to your customers, and show value outside of just a price, I think that's how brokers in this tough auto market in Ontario are going to continue to take a step in the right direction because customers want to know 'why is this happening'," Kuharski told Insurance Business. "One thing I try to do with the staff here is [tell them to] read as much as possible and inform your clients as much as you can as to why this is happening and what they can do – whether it's saving premium, if it's making changes to their policies, or if it's adding coverage to be properly protected."
Read more: Province inches one step closer to scrapping auto insurance tax
Even as brokers across the country and their clients struggle with the auto insurance market, Kuharski, who is also president-elect of the Young Brokers Council at the Insurance Brokers Association of Ontario (IBAO), is enthusiastic about the opportunities for young people in the insurance industry – especially when it comes brokers' roles in helping people.
"Even though insurance touches so many aspects of our economy, young people don't know about it unless they fall into it or have a relative working in it," he said. "But I would say if you like working with people, if you like diversity in what you do and the opportunity to move up in independent brokerages, it's a very valuable career. I've certainly dabbled in other careers early on in my 20s, and nothing's been as fulfilling as a career helping people and the relationships [you build] with company underwriters, staff, and clients – everybody becomes your friend within that."