How sponsors help to enable the work of the IBAO | Insurance Business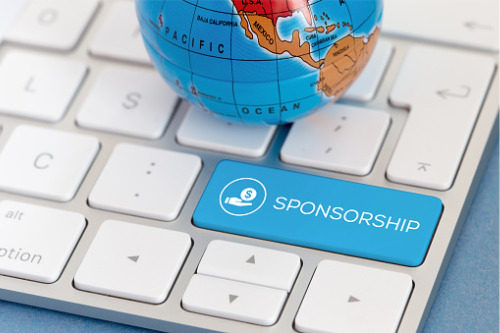 Despite the pandemic, the show must go on – the show being the work of the Insurance Brokers Association of Ontario (IBAO). To aid in the association's efforts to support the broking industry, industry sponsorships play an important role, and, for 2020, 16 partner organizations have provided crucial backing that will enable the funding and resourcing of IBAO's key initiatives.
This year in particular has made the work of the association, and the support of its partners, especially vital.
"The whole industry works together on a regular basis and it's quite an intricate network, so we rely on each other to be able to help progress the industry as a whole," said Colin Simpson, IBAO's CEO.
"As you get into a challenge like [COVID-19], where there's a lot more that we need to do in order to help consumers in the marketplace, it becomes more important to make sure that we have the resources, the focus, and the communication channels open to ensure that we are prioritizing our work and making sure that we're all in alignment."
Read more: IBAO moves to online learning amid COVID-19
During the course of its initiatives, the IBAO has focused on the creation of a "professional development program that builds on the existing quality of the broker channel," according to the association, as well as promoting the insurance industry and the work of brokers to consumers, in addition to other strategic initiatives that advance industry recruitment and encourage the deployment of modern technology. As a result of the pandemic, certain initiatives have taken centre stage in recent months.
"Originally, we were looking at the use of consumer data in the marketplace. It has now mainly switched to looking at giving consumers the choice to go paperless," explained Simpson. "Many companies are now starting to switch to look at going paperless, and some are speeding up that particular process purely because of the environment that we're currently in."
The IBAO also conducts government relations work that this year came to a head very quickly in a short timeframe, explained Simpson, and all of the IBAO's initiatives are assisted by sponsorships. "While insurance company sponsorships are by no means the main source of our income, they certainly enable us to be nimbler and more targeted when it comes to our resources," added Simpson.
While the coronavirus crisis has brought a lot of challenges into the insurance marketplace, it has also given a chance for brokers to shine, just as they do when policyholders face other catastrophes.
"It's not until you come to a point where there's a crisis in your life, whether it's a fire, an accident or otherwise, that people then start to pay attention [to their insurance], so they reach out to the experts," said Simpson. "When there is more need in the marketplace for advice and help, that's what insurance brokers are there for."
Read more: Brokerages 'go above and beyond to help clients through difficult time'
Whether an insured is wondering about changes to their auto insurance premiums or a business owner wants to confirm that they have the right coverage as they restart operations in this new normal, brokers are here to help – and the IBAO is here to support their work.
The full list of IBAO's 2020 sponsors is as follows:
MAGENTA
Benefits Coordinators Inc.
Economical Insurance
Gallagher
Intact Insurance
Travelers Canada
Wawanesa Insurance
PLATINUM
RSA Canada
GOLD
Gore Mutual
Unica Insurance
SILVER
BMO Bank of Montreal
CAA Insurance
Echelon Insurance
Pembridge Insurance Company
SGI Canada
BRONZE
The Commonwell Mutual Insurance Group
Insurance Bureau of Canada