IBAO moves to online learning amid COVID-19 | Insurance Business Canada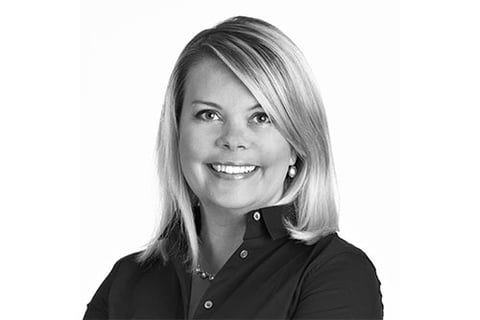 The coronavirus outbreak has made learning in a classroom challenging. However, brokers looking for their education fix can still find options thanks to the Insurance Brokers Association of Ontario (IBAO), which recently transitioned its education offerings to online delivery. In response to public safety measures, IBAO is offering online learning including RIBO licensing and CAIB self-study programs, webinars and on-demand courses through its eLearning platform.
Not only was this move important to keep brokers safe, but it was also crucial to keep feeding the broking talent pipeline.
"The biggest reason we moved everything into the virtual space is because we needed to secure the talent pipeline for brokers," said Brett Boadway (pictured), IBAO's chief operating officer. "When COVID-19 hit and the social isolation mandates were put in place by the Ontario government, we had two choices – one was to postpone everything until the province reopened or to find another solution, and we chose to find another solution."
Read more: Insurance Institute of Canada now offers broker licensing exams online
Fortunately, there are a lot of technology platforms available today that have enabled the transition to online learning, and facilitators for IBAO's courses were also game.
"I have to give kudos to our facilitators – a number of them have never been virtual instructors before, which means you have to pivot a lot of things since the way you teach and the way you distribute supporting materials are different," noted Boadway, adding that a lot of testing had to take place before launching courses to ensure students had the optimal learning experience when they showed up to their online course.
Beyond helping brokers access important educational resources during this time, IBAO is also a point of access for information from the Ministry of Finance and the Ontario government, as well as acting as an insurer advocate. Insurance companies are having to pivot the way that they price, provide financial relief and underwrite, and as every insurance company looks to make their own decisions, the IBAO has been an advocate in helping to paint a picture of how those decisions are impacting the broker channel.
Additionally, IBAO is providing key tools, including communications that help brokers understand how the situation is evolving, which are available through the member resource library, as well as insurer response charts, where the IBAO has recorded insurers' responses to issues related to COVID-19, sourced from broker bulletins, policies and other publicly available sources.
Read more: 2020 IBAO president on the 'bright future' of the broker
Moreover, the association is addressing brokers' key questions, one of which is what going back to the office will look like as the government lifts restrictions.
"Insurance brokers have always been an essential service, so they've always been permitted to go back to the office, but a lot of them chose to move to a remote work scenario to protect the health and safety of both their employees and their customers," explained Boadway. "But sooner rather than later, we're going to see people moving back to the office, so what does that look like? What structural changes need to happen within the office? What do consumers need to do when they visit? What type of HR decisions need to be considered, like employees who have children that don't have childcare that is up and running yet? And with government restrictions, what are you allowed to do and what's still off the table from a health and safety perspective?"
Looking ahead, IBAO's perspective is that technology could accelerate the way the association delivers education down the road, signalling potentially more permanent changes to broker education.
"Long-term, you could use an AI-powered research platform to help brokers connect the dots and deliver cross-discipline insights into niche areas of expertise," said Boadway. "These are things that we're thinking of, and we're really thinking long-term and how to best utilize technology to deliver better education to brokers."