Industry overwhelmingly supports Ontario's approval of electronic auto insurance proof | Insurance Business Canada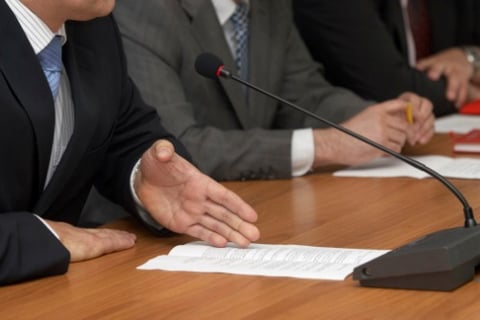 Ontario is the latest province to approve the use of digital proofs of auto insurance, and the industry has responded favourably to the decision.
Effective immediately, drivers in Ontario can present their electronic proof of automobile insurance (EPAI), also called eSlips, without having to carry the paper copy. Ontario joins other provinces that have also approved the use of eSlips in recent times – Nova Scotia, Newfoundland and Labrador, Alberta, and Quebec.
The provincial government has also given a one-year transition period for insurers to continue offering policyholders with paper-based proofs of insurance.
"It only makes sense that drivers in Ontario can take advantage of the same options that drivers in other provinces and jurisdictions can, for the convenience that digital pink slips can offer," said Ontario Minister of Finance Rod Phillips in a statement.
The insurance industry has voiced its full support for Ontario's decision.
"Ontario's auto insurers welcome the government's decision to allow electronic proof of insurance for Ontario drivers. Being able to provide digital documents to today's tech-savvy consumer is a baseline expectation of service we are thrilled to now be able to provide," said Insurance Bureau of Canada (IBC) Ontario vice president Kim Donaldson.
A survey last year conducted by IBC found that 74% of Ontarians want the option of receiving their insurance documents online or electronically.
"We are very pleased with the Ontario government's decision to approve the use of eSlips," said Centre for Study of Insurance Operations (CSIO) president and CEO Catherine Smola.
CSIO worked with its member insurance companies to launch the My Proof of Insurance eSlip solution in February 2018. The solution is available to CSIO members at no additional cost.
"Today's announcement is the type of innovation and convenience that Ontarians are looking for as the province explores ways to modernize auto insurance," said CAA Insurance president Matthew Turack, who added that CAA is looking forward to working with Minister Phillips and his team.
Minister Phillips announced Ontario's eSlip approval at a CAA South Central Ontario store.
"Electronic proof of insurance is a great step forward for Ontario consumers," said Insurance Brokers Association of Ontario (IBAO) CEO Colin Simpson, who revealed in a statement that the organization has been in talks with the Ontario government, the Ministry of Finance, and the newly formed Financial Services Regulatory Authority on this issue.