Insurance brokers weigh in on cannabis micro-cultivator boom | Insurance Business Canada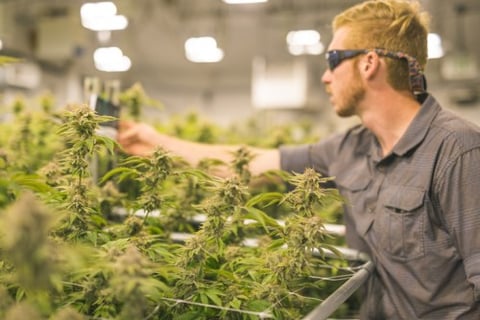 Since Canada legalized recreational-use cannabis on October 17, several provinces have complained of supply shortages and have taken mitigatory measures. Ontario, for example, recently blamed "severe supply shortages" for its curtailing of cannabis retail expansion, and Alberta decided in November to temporarily suspend accepting new applications for retailers, citing a "national shortage."
The claims made by the provinces have been hotly contested by Canada's federal government. Bill Blair, Canada's minister in charge of marijuana, posted on Twitter: "The data is clear: There remains sufficient supply to meet and exceed existing demand," adding that the provinces still have work to do ironing out their wholesale and retail systems.
Read more: For insurers, recreational cannabis market is a "moving target right now"
One sector of the burgeoning cannabis industry with its eye on the prize amid Canada's shortage debate is the micro-cultivating market. Since January, there has been a massive surge in interest for micro-cultivation licenses as craft entrepreneurs hope to play their part in filling cannabis supply and crowding out the black market.
According to Health Canada regulations, a micro-cultivation licence permits a company to have a plant canopy of 200 square metres. The security requirements for a micro-cultivator are less stringent than those faced by licensed producers (LPs), which is appealing to people who want to grow cannabis without making the massive multimillion-dollar investment it would take to open a competitive, full licensed producer.
When it comes to insurance, the exposure for micro-cultivators is no different than it would be for an LP; its just "on a smaller scale," according to Lars Rittman, producer at ERB and ERB Insurance Brokers. He told Insurance Business: "As a cannabis business, micro-cultivators are just like LPs in that they're going to have property risks, product liability exposures, business interruption risk, professional liability risk or D&O risk (especially if they have employees or investors), and so on. They have all the same liabilities as an LP but on a smaller scale. The big difference is the coverage limits."
In the news: Marijuana legalization will be the 'biggest economic shift we'll see in our lifetime'
At present, Rittman says he has no problem finding insurance for micro-cultivators as long as they have their licenses in place and have done all of their due diligence in order to meet Health Canada requirements. However, there only needs to be one or two notable claims for the market to harden, according to Kevin Lea, president at Fuse Insurance, Ltd.
"The cannabis insurance market remains quite specialized in Canada. There's only a limited number of insurers who are willing to cover the industry, and they're doing so quite cautiously in terms of looking at what levels of coverage they're going to offer and what types of capacity are available," said Lea. "One of the challenges we find with micro-cultivators is that underwriters are not as comfortable with the reduced security standards required under the micro-cultivator license as compared to the LP license. Also, the people who are running these micro-cultivation businesses are perhaps less experienced than some of the operators on the LP side, which has also produced some hesitation from the underwriters.
"If the underwriters are being cautious with the cannabis industry as a whole, they're being even more cautious with the micro-cultivation sector. That being said, insurance for micro-cultivators is not impossible. It's out there in the market and it's something that can definitely be done. Also, as the cannabis insurance market continues to soften and more new entrants come into the space, existing players are starting to relax some of their underwriting standards and pricing. However, this has been a difficult process and I think it would take only one or two notable claims within the industry for this to harden the market."
More marijuana news: Legal cannabis and international travel 'not compatible'
One issue plaguing the micro-cultivation market is licensing delays. In an article published by Marijuana Business Daily entitled 'In Canada, a macro wait for micro licenses in cannabis,' these delays are attributed to Health Canada's "fairly complex, fairly stringent" requirements forcing micro-cultivators into grey areas. But there are lots of things micro-cultivators can do while waiting for their license. The micro-cultivators go through different stages of business development in which their insurance needs evolve. As per Health Canada requirements, a micro-cultivator needs to have everything in place and all facilities built before a license will be granted.
"There are different phases of insurance," said Lea. "There's the basic premises liability phase that occurs when they take initial possession of their land or space (where they're planning to have this facility). Then, due to the evaluation, we typically have a course of construction policy in place during the actual build-out or retrofitting of this space for the cultivation equipment. Following that, we have a property liability policy in place that covers the facility once constructed but not yet operational. Once the license is granted and the facility is up and running, we bring in the full operational coverage, including product liability and crop coverage."
One risk that micro-cultivators perhaps don't think of is their cyber liability, Rittman added. He commented: "Cyber liability is a hot topic right now, especially with the PIPEDA rules changing. Micro-cultivators need to know what their cyber exposure is, whether they're retailing to licensed producers or straight to the end-consumers. If they're holding any sort of medical information or personally identifiable information like email addresses, phone numbers, addresses, then they definitely need a cyber liability policy to protect themselves."