Calgary Hailstorm one-year on: Lessons learned | Insurance Business Canada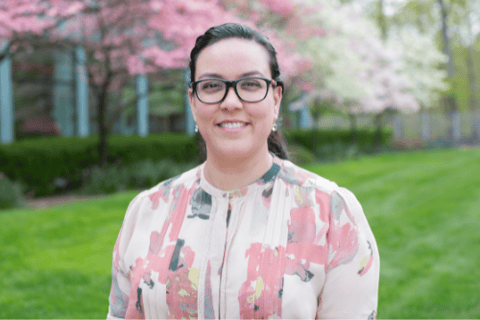 Hailstones the size of baseballs. Flash flooding and extreme winds. 70,000 insurance claims with insurance damages of around $1.3 billion. Sunday, June 13, marked the one-year anniversary of the costliest hailstorm in Canadian history and the fourth costliest natural catastrophe on record for insured losses – the Calgary hailstorm.
Alberta is no stranger to extreme weather events. Of the top 10 most costly disasters in Canadian history, six have hit Alberta – and three of the six (ranking fourth, ninth and 10th) have been hailstorms. But the "extraordinary event" in June 2020, which was quickly declared a provincial disaster, was unique for a few key reasons.
"This particular event impacted a very highly populated area, primarily in northeast Calgary. That's where the main eye of the storm was focused and where they had very significant hail that was impacting homes," said Rob de Pruis, director, consumer and industry relations, Western, Insurance Bureau of Canada (IBC). "There were about 70,000 insurance claims, causing total insured damages of around $1.3 billion. Of those 70,000 claims, about half were for residential properties and the other half involved vehicles. The reason this particular event was unique and why it was so costly is just because of how it impacted a very highly populated area."
Read next: Warning for Canada over mega hurricane
There is an area within central Alberta which is colloquially termed 'Hail Valley' due to its propensity for severe convective storms – the type of meteorological event that produces hailstorms, tornadoes and dangerously high wind speeds. The 2020 Calgary hailstorm was severe, according to Dipika Deol (pictured), head of underwriting, Canada and English Caribbean, Swiss Re, because it impacted an area with high population density compared to the average spot in 'Hail Valley'.
"It's simply a confluence of the size of the event itself in terms of how big the hailstones were – some, at the very largest, were tennis ball sized – alongside how many people were in harm's way," said Deol. "The total insured loss from an insurance perspective was significant.
"Most of the claims reported were tied to roof damage and vehicle damage. But also in this event, there was significant wind involved, so there was quite a lot of damage done to the sidings of houses as well. The type of sidings that were impacted the most were those made from synthetic or plastic materials as opposed to bricks and mortar. That's not something we always see during hail events. It really does depend on where the hailstorm hits, and which materials are being used in the impacted area."
Read more: "Rapid escalation" of wildfire losses – what's the cause?
In light of the one-year anniversary of the Calgary hailstorm, the IBC ran a hail education and awareness campaign throughout May 2021 to let residents and businesses know that there are ways to prepare for hail events and mitigate potential damages.
"With regard to vehicles, one of the most important things is for people to understand the coverage in their insurance policy. Hail damage is insurable, but it's optional coverage, so you would actually have to purchase specific coverage called comprehensive coverage in order to have protection against hail," explained de Pruis. "Because of COVID-19 and some of the financial challenges that some residents were facing, many people removed comprehensive coverage from their auto policy, thinking it was the right thing to do, and not recognizing the coverage it provided for their vehicles. It covers almost everything except for collision – so fire, flood, wind damage, theft, break and enter, vandalism, and, of course, hail."
Beyond that, the IBC advises people to park vehicles in covered areas like garages or carports when bad weather is pending, and to avoid driving in dangerous conditions or through flooded areas.
"On the residential side, there are a few things that people can do to prepare," de Pruis added. "One of the first things to do is secure your barbecue and outdoor patio furniture when severe weather is forecast. Many of these hail events are accompanied with very high winds and there's a lot of flying debris that can cause damages. It's also good to ensure you have proper grading around your home because many of these events also have significant rainfall and proper grading means that the water is going to be flowing away from your foundation rather than into your home. Installing a sump pump or a sewer backflow prevention valve can also prevent some of these damages from occurring."
Another thing that homeowners and business owners should consider, according to the IBC, is the use of impact resistant building materials when completing property repairs or routine maintenance. To help people meet the cost of "building resilience", the city of Calgary launched a residential roofing rebate program on June 01, 2021, which will provide a one-time rebate of up to $3,000 to help impacted homeowners with roofing upgrades. The insurance industry has also responded by creating coverage endorsements that homeowners can use to upgrade their roofs with impact resistant materials.
"An insurance broker is an exceptional resource to have those conversations with people about making sure they're aware of how their policy will respond in the event of a loss, and also letting them know about options that are available for additional coverage," said de Pruis. "For example, if a person wanted to remove comprehensive coverage from their automobile policy, the broker must make sure that the vehicle owner is making an informed, educated decision, understanding the consequences of removing that coverage, for the different types of events that could happen. The broker is in a unique position to provide that expert advice on the best options that are available, and also to let them know the different options so they can get best available coverage at the price they can afford."