Farmers Edge enhances parametric coverage for canola crop | Insurance Business Canada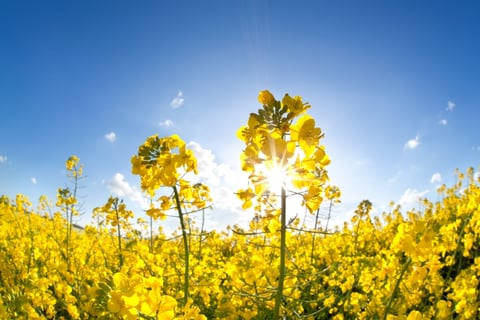 Farmers Edge has introduced new enhancements to its parametric canola heat blast yield protection insurance product.
First launched last year, its canola heat blast yield protection insurance is offered through Farmers Edge's wholly-owned subsidiary, DigiAg Risk Management. Thanks to the enhancements, the parametric coverage will be available as a standard P&C solution with less paperwork and no legal entity or minimum asset requirements.
In addition, Farmers Edge has increased its capacity to cover more acres and provide more coverage opportunities for farmers in Manitoba, Saskatchewan, and Alberta.
Farmers Edge has noted that canola is one of Canada's most widely grown crops, accounting for nearly a fourth of all farm receipts. However, the crop has turned into a high-risk investment, with inflated input costs, rising temperatures, and delayed planting all threatening to impact crop yield.
"In 2020, we helped canola growers across the Prairies increase yields by 18%, but we understand ROI is determined by far more than what's in the bin," said Farmers Edge CEO Wade Barnes. "That's why, at Farmers Edge, we bring sustainability, productivity, and profitability together. We recognize that our customers are doing what they can to grow more with less and ensure long-term economic viability; but the fact is, they can't control the weather."
Barnes noted that last year, the Canadian Prairies saw some of the hottest temperatures on record, and that more than 90% of the canola acres on the company's platform impacted by the heat blast qualified for a payout.
"With these enhancements to insurance, we can provide more farmers with access to sufficient, affordable coverage to secure revenue and shield their profit margin from the costly impact of high temperatures," the chief executive explained.
Read more: Agribusiness insurtech Farmers Edge raises $100 million in IPO
Last year, Farmers Edge raised $100 million in its Canadian initial public offering. Five investment banks participated in the IPO, led by the National Bank of Canada and Canadian Imperial Bank of Commerce.