Canadian firm honored by U.S. publication | Insurance Business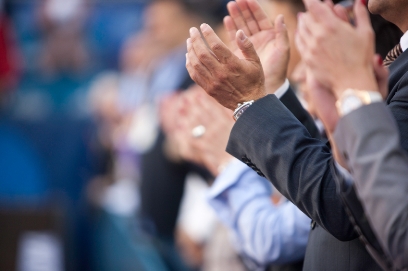 Opta Information Intelligence (Opta), Canada's largest data aggregator, has been recognized as a "Top 10 Big Data Solutions Provider" by
Insurance CIO Outlook,
a U.S. magazine specializing in high-level insurance technology and innovation.
A team consisting of CIOs, CTOs and other thought leaders nominated Opta after evaluating a number of firms on such considerations as core competency, product line, innovation and market reach.
"As the largest provider of Canadian property intelligence, Opta enables organizations to streamline their operational efficiencies and improve overall profitability," said Greg McCutcheon, president, Opta. "This win reinforces Opta's market position as a leader in data analytics and we are extremely excited about the future."
Launched three years ago, Opta provides brokers and insurance partners with access to 10 million residential properties and 2.2 million commercial properties throughout the country.
These resources were designed to provide
insurance business
es with strategic insights that allow industry professionals to unlock new sources of revenue, McCutcheon said.
Some of the other features that
Insurance CIO Outlook
recognized include:
iClarify, a property validation tool that leverages advanced analytics to assess risk and includes accurate pre-filled data that significantly reduces property quote processing time
Peril Score, a property risk forecaster of fire, wind, water, hail and crime damage
Fire Underwriters Survey protection grades
Detailed construction features, valuations, rooftop geospatial information and satellite imagery
The organization hopes to continue pursuing pioneering initiatives that support the broker channel and expand its presence in Canada.
"We aim for innovation-fueled growth through our culture of team spirit, persistence and passion," said McCutcheon.