Manitoba brokers push for flood insurance | Insurance Business - Page 2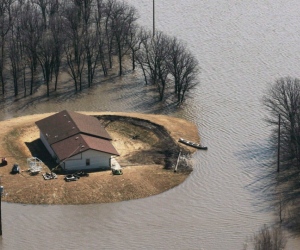 Housing prices have not decreased in Manitoba, as they have in other parts of the country. Construction, renovation and gas costs have all increased, according to Statistics Canada. Moreover, the province increased its vehicle registration fees by $35.
Statistics Canada figures show a 14.1% jump in homeowners' home and mortgage insurance premiums since February 2012.
The tax alone contributed to a 7% jump in insurance costs for consumers, The Canadian Press quoted IBAM president Peter Tessier as saying.
Technically, people's premiums are the same, but they are just now paying tax on them, so the homeowner is paying more for insurance.
Schioler said the broker association worked with the government to make the transition to the new tax as smooth as possible, given the government was working under a tight timeline.
"The approach the brokers took with the government was to make this as good for consumers and as transparent for consumers as possible," he said. "For brokers and companies to do it right was the best approach, because the government had already decided to do it."