Canada is still a "greenfield market" when it comes to cyber – Ridge Canada | Insurance Business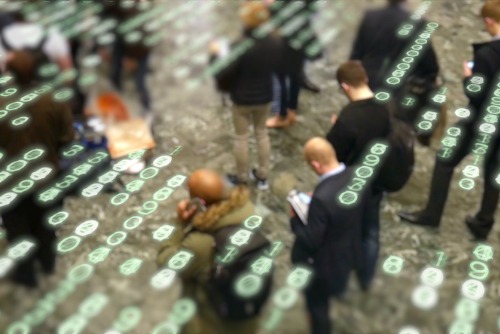 Since the launch of Ridge Canada Cyber Solutions, a managing general agency that provides cyber insurance to Canadian agents and brokers, back in 2016, the company and the cyber market in which it operates look markedly different. Within two years, the MGA has gone from zero brokers to over 50, and has achieved Lloyd's coverholder status, according to Ridge Global chairman and former Secretary of the US Department of Homeland Security, Governor Tom Ridge.
"While cyber risk doesn't appear to be quite as high on everybody's mindset in Canada as it is in the United States, where I deal with it on a daily basis, because Canada is such a strong and vibrant economic market [with a] strong democracy, in time with growing awareness, education and unfortunately, with more and more attacks, the notion that you need to make cyber insurance part of your risk management plan [is growing]," he told Insurance Business. "We're very excited about the growth, and we're going to figure out more and better ways to take care of our brokers."
The company's two-year anniversary in the Great White North reveals how far Ridge Canada has come during that time, and the work that's left to do as full-coverage cyber insurance take-up rates rise in Canada, yet an estimated 22% of firms still remain completely uninsured from the risk.
"We're now licensed from here all the way to the Pacific, so we can actually do more with brokers across the country. What we do have on our horizon for next year is to complete our licensing, but also to make sure that we're helping and focusing on sales enablement with our broker partners - so how do we help them get the message to clients - because as Governor Ridge mentioned, Canada is still a relatively greenfield market when it comes to cyber," said Greg Markell, president and CEO of Ridge Canada Cyber Solutions.
"Standalone cyber insurance purchasing rates are still burgeoning, they're still growing, which is good. Our mission critical is cutting through some of the minutia that you hear out there from the market – cyber doesn't cover this, it's not paying claims. I can say that we have multiple claims on the go right now, we're paying out claims, and how we're helping clients and how we're helping brokers understand how we're getting policies, how we're getting them across, and really communicating [with them] has been helpful, I think, for the brokerage community."
Going into the company's third year, healthcare providers and professional services, including lawyers, doctors and accountants, among others, represent target industries for further dissemination of cyber solutions because of the scores of personally identifiable information these businesses hold.
Read more: The majority of insurance experts are forecasting higher cyber losses in the future
"We think that's a good place to target and we think there's a real growth opportunity in that space," said Governor Ridge. "We also continue to try to upgrade the services we provide to the brokers, and continue education campaigns with them so they truly understand this is a risk management tool."
The fact is, added Governor Ridge, that we're never going back to world that doesn't have a digital backbone.
"Let's not be breathless – except it as a reality, train your brokers to project that information, and that awareness and that education in a very thoughtful way, and help them build a risk management plan that includes cybersecurity," he said.